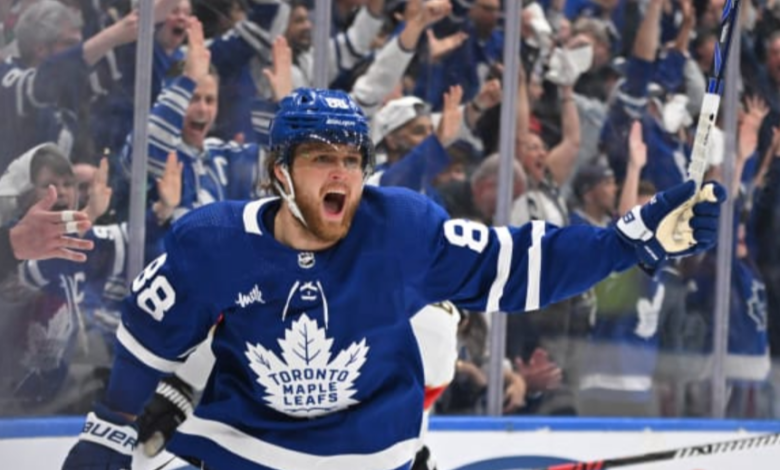 William Nylander, a forward with the Maple Leafs, has developed into a legitimate standout and potential superstar over the last few years. Nylander recorded his first season with 40 goals as well as his first season with a point per game.
This kind of output seems to have attracted some interest across the league, particularly from some of the NHL's top teams.
On the 32 Thoughts podcast hosted by Elliotte Friedman and Jeff Marek, Marek shares this idea.
Marek on 32TP: "if you make William Nylander available, I know a lot of Nylander haters won't like to hear this, there will be a huge market for William Nylander…The one that keeps popping out to me when I think about if the Leafs want to go to market with Nylander is Colorado"

— NHL Watcher (@NHL_Watcher) May 15, 2023
Given how Colorado is stacked with talent from the front to the back, this is a significant suggestion. This has sparked a lot of conjecture over Nylander's prospective return.
For a team like Colorado, which has a wealth of youthful talent, trade talks must start with either Bowen Byram, the fourth overall pick in 2019, or Alex Newhook, the 16th overall pick in 2019.
Of the speculation on what will be the centerpiece for a Nylander trade, it is clear that if Nylander were to be shipped, it would be one of those two, or both, that is shipped back to Toronto.
Willy Nylander in Colorado?! 😱

What are some other landing spots that make sense for #88? ⬇️ pic.twitter.com/I2qjhE6ua5

— B/R Open Ice (@BR_OpenIce) May 15, 2023
This type of trade has happened before with the Ryan Johansen for Seth Jones trade which happened in 2016 where one blossoming star player was traded for an older star player at a different position.
With this all being said, Nylander for Byram would be an intriguing idea and Kyle Dubas should definitely explore the idea.