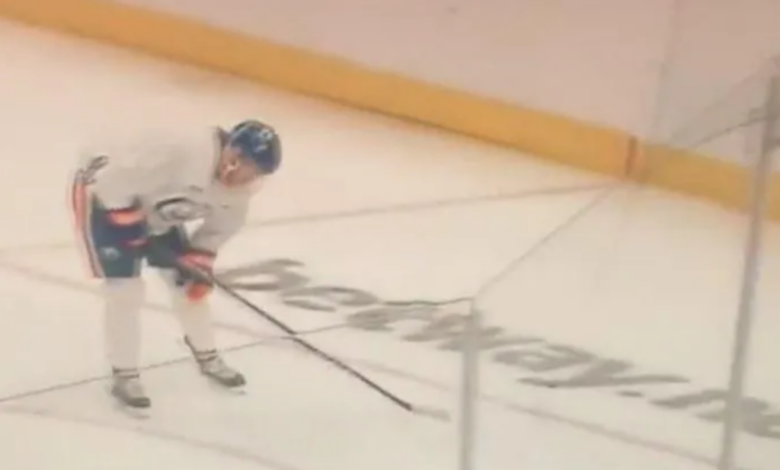 The Edmonton Oilers will have the chance to eliminate the Kings on Saturday night and move on to the second round.
To avoid being eliminated from the playoffs early, Los Angeles will exert more effort than they have in the series.
The best player in the NHL appears to be hampered by an injury, so they may get some unanticipated assistance.
On Twitter, a clip from the Oilers' practice session showed Connor McDavid clearly struggling with a leg ailment.
Playoff time, everyone is nursing something. 97 shaking off what looks to be a sore leg at practice today. pic.twitter.com/F3kbiiWoKc

— Ryan Rishaug (@TSNRyanRishaug) April 27, 2023
This is said to be related to the blow that Drew Doughty delivered to him in game three.
"I would think this relates back to the big hit he took from Doughty in Game 3. Broadcast showed him shaking off the left leg multiple times after the collision. Two day break obviously doesn't hurt but would think you want to wrap it up Saturday and avoid a G7 for some more rest."
Doughty hit on McDavid pic.twitter.com/KwMw8NufSZ

— Hockey Realm (@hockey_realm) April 22, 2023
The Oilers' potential of victory would plummet if they were to play without McDavid.
The games have been close throughout the series, but if McDavid is hurt, the Kings may gain the upper hand.