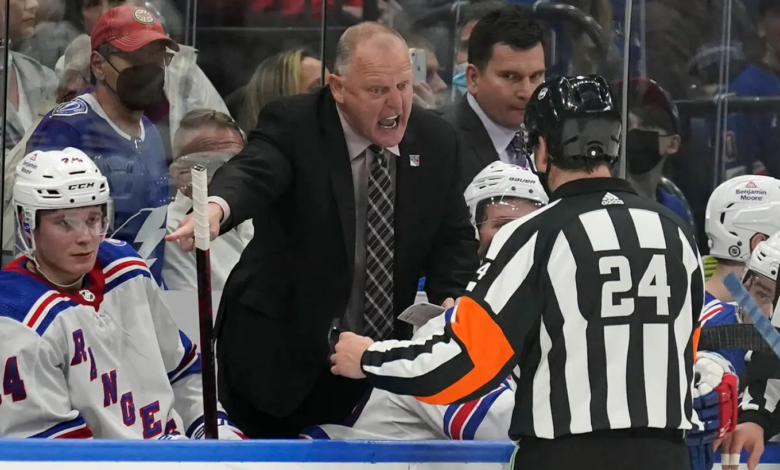 The NHL's officiating has generated a lot of discussion throughout this year's playoffs. Does the league have too much softness?
According to many, hockey is one of the hardest sports to play because of its difficulty and how much strength and endurance is needed. It has been evident throughout this year's playoffs that a league previously known for massive hits and fighting in every game is now transitioning towards speed and talent.
Throughout the first round of the playoffs this year, numerous calls were criticized for being either too lenient or too rigorous, which led to many players and coaches personally criticizing the referees. Is the NHL becoming too familiar with this trend? The Athletic's Eric Duhatschek is undoubtedly of this opinion.
"In practically every game, somebody is getting cheated by the officials and somebody — player or coach — is complaining afterward about how unjustly they're being treated.

Whatever happened to the old idea that when you lost a game in the playoffs, you needed to look in the mirror and try to be better next time out? That's an old-timey sports euphemism for the act of taking personal responsibility for the consequences of one's actions. But it doesn't happen nearly enough anymore.

Nowadays, you mostly get coaches and players trying to deflect the responsibility elsewhere. The underlying message is the fault isn't internal. It's external. It's the missed calls and illegal actions by the other team that are ultimately preventing our squad from being at its best."
Duhatschek obviously has strong feelings about the current trend. Even while it seems inevitable that the league will transition to one that is less physical and more skillful, perhaps the criticism of the officials will abate.