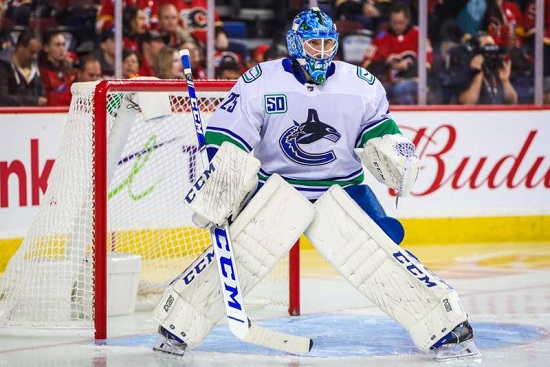 The Calgary Flames have signed Jacob Markstrom for six years at $6 million per year.
In 43 games played last season for the Vancouver Canucks, Markstrom posted a 23-16-4 record with a 2.75 GA and .918% save percentage.
Markstrom had a strong run in the playoffs for the Canucks before getting injured and being replaced by Thatcher Demko. Demko put on a clinic in his starts helping the Canucks go 7 games against the Knights and proving he was worth keeping around for the Canucks.