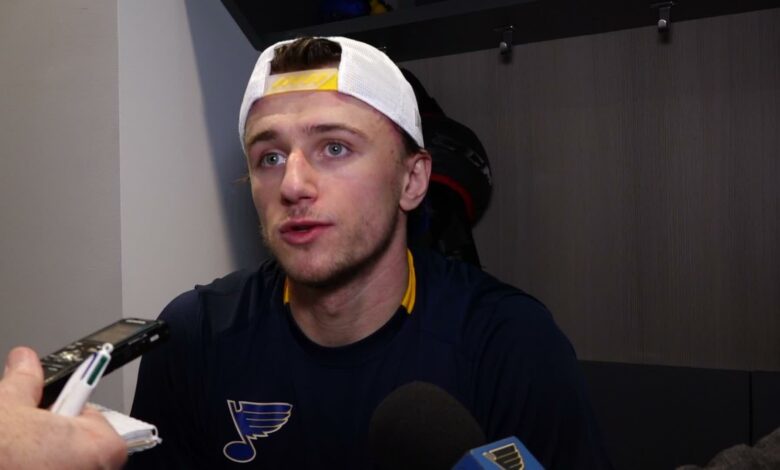 St. Louis Blues' forward Jakub Vrana revealed alarming details about his time in Detroit recently after going on an absolute tear for his new team. In his first 6 games with the Blues, the 26-year old has registered 4 goals, 1 assist, including a game-winning goal, and 21 shots on goal.
Talk about making a strong first impression.
In October, Vrana enrolled in the NHL's Player Assistance Program due to an unidentified substance abuse problem. Then, the 26-year-old was buried in the minors and put on waivers. The only reason Detroit called him back to the NHL was because star forward Lucas Raymond was hurt.
Although he was merely attempting to better himself, Vrana hinted in his most recent interview that he felt deceived by the Red Wings.
"I came back and felt like a new person. It was totally different. It's just that it was a little frustrating to me. expected a little bit more trust and a little bit more chance to kind of put the pieces together again. That didn't work.
I still think I did the right thing (in seeking help). Some people didn't like that and they didn't accept it .. Now it's a new opportunity. I cannot be happier to join."
View this post on Instagram
You have to feel for the guy.
When someone is openly struggling with their mental health, which is perhaps the most difficult kind of health to maintain, almost everyone can empathize with them.
It's wonderful to see him prospering in his new location.