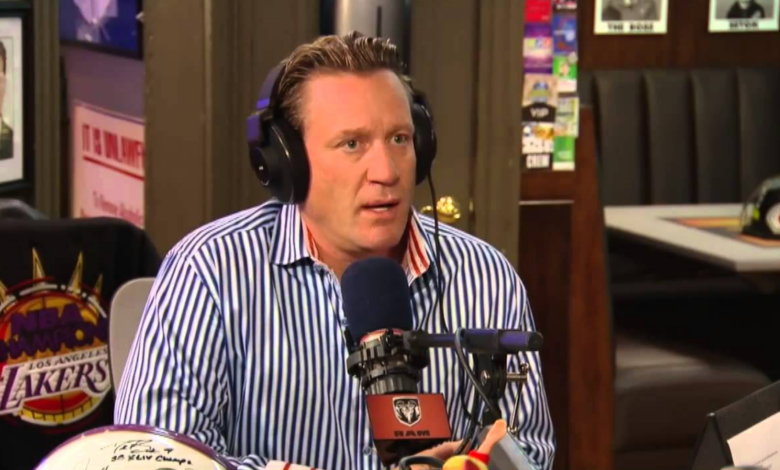 Jeremy Roenick, a former National Hockey League player who is now an NHL analyst, has recently gotten himself into trouble for comments he has made in public. While you may have expected him to learn from past mistakes, he might have just repeated them.
Roenick recently shared an absolutely wild incident from his National Hockey League rookie season, one that may have resulted in multiple injuries, in a tape for the Clearing the Crease podcast.
On his route to a Canadian airport, Roenick allegedly ran a red light, t-boned a car, and sent it hurtling into the living room of an adjacent house. It sounds like Roenick got away with it, which is surprising because you would think that at the time, this would have had major repercussions for him.
"Trying to get to the airport I t-boned a car cause I ran a red light running to the airport," revealed Roenick on the podcast. "Absolutely t-boned the car and she went off the road into the living room of a house. The cops told me 'Just get out of here JR, you've got a game tomorrow get to the airport.' That's Canada for you, t-bone a car, never hear about it again."

"The cops told me just get out of here JR"@Jeremy_Roenick tells @AndrewRaycroft, @JamesCybulski & @Commie22 an INSANE story from his breakout NHL rookie year on an ALL NEW episode of Bodog's Clearing the Crease Podcast!

📺 FULL EP: https://t.co/D8UReuQNrU#ClearingTheCrease pic.twitter.com/eMupcsqgnJ

— Bodog (@BodogCA) April 1, 2023
Roenick claims he did not get any punishment for his crimes, which is hard to believe given the amount of destruction and mayhem he created. If the victims of this incident learn about Roenick's recounting, they may undoubtedly feel vindicated—assuming, of course, that the tale Roenick is relating is a real one.