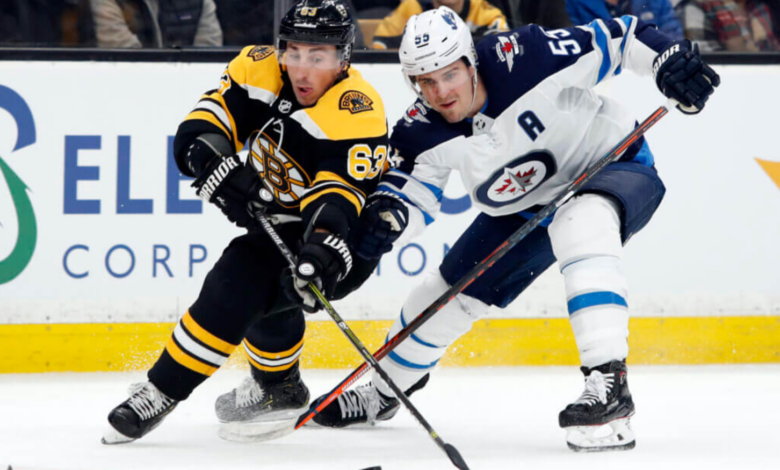 In the past several days, there has been a significant rumor circulating online between the Winnipeg Jets and the Boston Bruins.
The seasons of the Winnipeg Jets and the Boston Bruins both ended earlier than they would have liked. The Boston Bruins suffered a first-round defeat to the Florida Panthers after capturing the Presidents Trophy.
It appears that the two teams are collaborating on a Mark Scheifele trade.
Patrice Bergeron, David Krejci, and presumably many other exits will be difficult for the Bruins to handle. They will require some centers urgently.
One season is left on Mark Scheifele's $6.1 million deal. He can avoid being traded to 10 particular teams thanks to his NTC (no-trade clause). The list doesn't include Boston.
Trade thoughts: if the #GoJetsGo are considering moving Scheifele, should the #NHLBruins have interest, Scheifele could replace one of Krejci/Bergeron in the top 6 and has that style of game Boston likes. What do you think a potential trade package could be.

— End 2 End Hockey (@end2end_hockey) May 28, 2023
According to rumors, the Bruins may think about dealing players like Jake DeBrusk or Brandon Carlo, and the Jets might be interested in one or both of them.