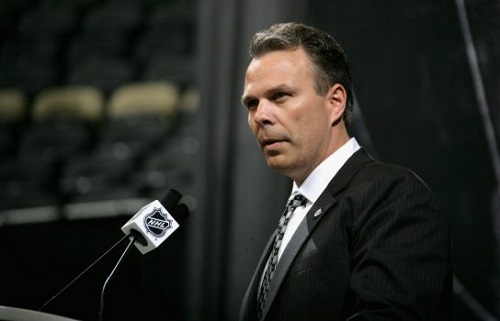 Winnipeg Jets co-owner Mark Chipman has seen enough from general manager Kevin Cheveldayoff to extend his original five-year contract for two more years, the team announced today.
Cheveldayoff, 43, has guided the NHL franchise to a 61-56-13 record – a .519 winning percentage – in his first two years in charge of the team.
Chipman said the matter of the extension was raised with Cheveldayoff in the spring and completed about a week ago.
"Our plan is very simple," Chipman said. "It is about re-investment in our organization from top to bottom, from facilities to player personnel to key management.
"I think you all know I hold Chevy in very high regard. I've known him for many, many years prior to bringing him on board. I've had a chance to observe his abilities as a general manager over a course of many, many board meetings with the American Hockey League. Over the past couple of years, I've learned that we've probably underestimated his abilities.
"I cannot tell you how much confidence I have in Kevin's abilities. He's fit in seamlessly with our entire organization. I feel like we've been working together for far more than the last couple of years."
Cheveldayoff was hired in June, 2011, after serving two seasons as assistant GM of the Chicago Blackhawks. The hiring came just a few days after the Atlanta franchise was transferred to Winnipeg.
Chipman said that coming out of last year's protracted labor-agreement battle, there is now certainty in the NHL's parameters and that it has led to much long-term planning within True North Sports and Entertainment.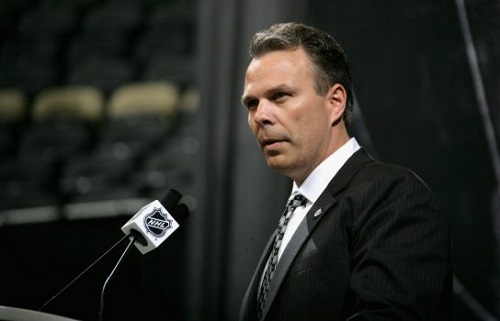 "I've learned a long time ago, it doesn't matter how badly you want to achieve something, in this case win hockey games, you're only as good as the people that you surround yourself with," Chipman said. "I also believe the fans of our organization are deserving of knowing where we're going and how we're going to get there."
Cheveldayoff, the former Brandon Wheat Kings defenseman, said today he's fortunate to be surrounded by excellent people, in particular pointing to his two assistant GM's, Craig Heisinger and Larry Simmons.
"Over the course of the years here, through some of the additions, some of the retentions, we've really surrounded ourselves with a great staff," he said.
The the Blaine Lake, Sask., native previously spent 12 seasons as the General Manager of Chicago Wolves, winning four titles in the IHL and AHL.