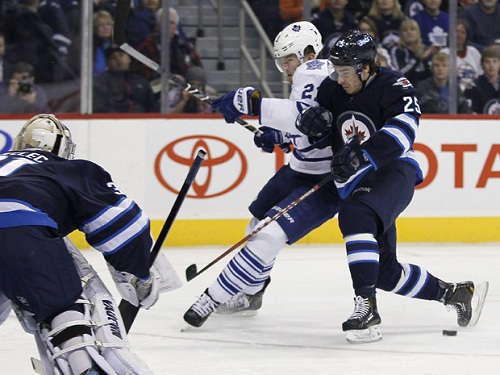 Winnipeg Jets' defenseman Zach Redmond was involved in a freak accident during the team's morning skate on Thursday, where he was accidentally cut in the mid-thigh region by a skate, and suffered a laceration to his right femoral artery and vein.
The rookie defenseman has played in 8 of the Jets' 15 NHL games this season, and the Winnipeg Free Press reported that he will miss the rest of the season.
"He lost a lot of blood and was probably on the ice for 10-15 minutes as he was being treated before they took him off," said Brian Munz, play-by-play commentator for the Jets on TSN Radio 1290. "The Jets and Carolina Hurricanes medical staff reacted quickly, along with the coaching staff and players present. They kept him as calm and as stable as possible."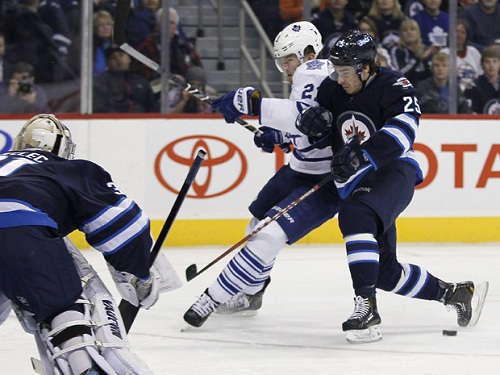 Jets head coach Claude Noel said it was a "fairly wide cut," but Redmond was coherent.
"These things happen," he told a scrum after practice. "We were trying to get our extra players conditioned and it was a one-one-one battle at the net where (Redmond) tripped up and landed on his back and a player happened to step on him.