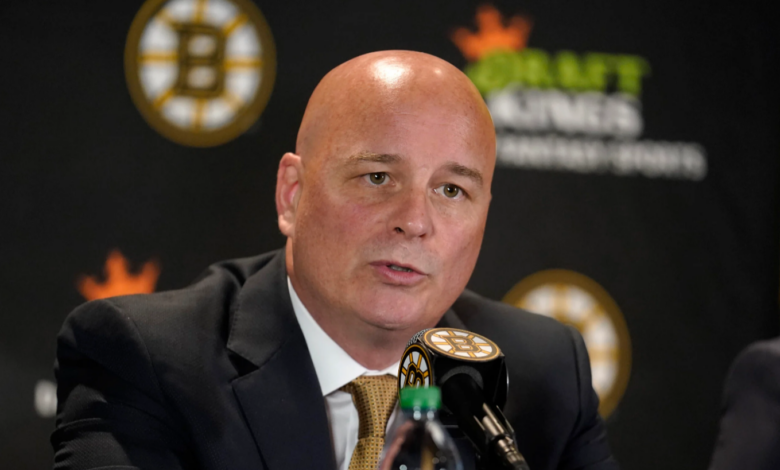 Favoritism is a constantly controversial topic in the world of sports, and on Saturday, Boston Bruins head coach Jim Montgomery may have pushed the matter to a boiling point
Montgomery gave his opinions on some of the game's officiating following his Boston Bruins' hard-fought victory over the Pittsburgh Penguin. Montgomery specifically criticized the so-called "Sid Rules," preferential treatment given to the captain of the Pittsburgh Penguins and the face of the National Hockey League, Sidney Crosby.
Montgomery acknowledged that he was reluctant to contest a goal during the course of the game because of the preference shown to the NHL's top player, but he didn't appear too bothered by it.
"OK, we thought it was goalie interference because Swayman was hit in the head," said Montgomery of a failed coach's challenge during today's game. "Now, you know how there used to be the Jordan Rules (in the NBA)? I've been here (in Pittsburgh) now five times, and something I'm almost sure that's going to happen – didn't happen tonight: They're going to get a 2 on 1 in the first minute, because we're going to make a mistake; they're going to get a 5 on 3, and you're going to be killing a lot of penalties. This is the third time l've been here where we challenge – you get it wrong sometimes. I call it the Sid Rules. He's a great player. He's a great player. And you know what, the league should take care of their superstars. That's why I was kind of hesitant about challenging it."
Montgomery on why the "Sid Rules" made him hesitant to challenge re: goalie interference on Swayman: pic.twitter.com/QDCKuQppmZ

— Matt Porter (@mattyports) April 1, 2023
With superstars like Patrice Bergeron and David Pastrnak on the roster of the Boston Bruins, Montgomery is likely to benefit in the long run from a system in which referees are lenient with superstars. When asked if he thought his team had received unfair treatment from the officials on Saturday, Montgomery said once more that he didn't have a problem with the calls.
"No. No, I don't think we were on the wrong end of anything," admitted the Bruins head coach. "But I do think the hockey gods rewarded us in the end."