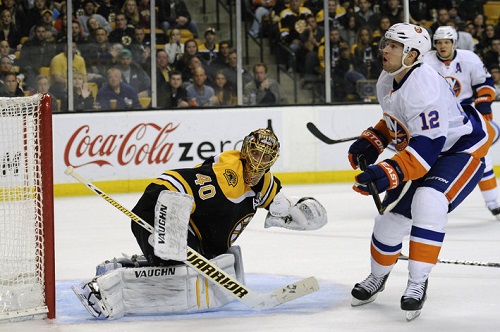 The New York Islanders have avoided arbitration with Josh Bailey, signing the 2008 first round pick to a 5 year deal worth 16.5 million dollars. The salary will be divided evenly over the term, with a 3.3 million annual cap hit for the team. Last season Bailey posted 19 points in 38 games.
Among the current roster, Josh Bailey may be the biggest quandary on the team. A constant trade rumor fixture among armchair GM's, Bailey's status has always seemed on rocky ground, dating back to the 2008 draft. Many were perturbed by his selection after 2 separate trades by Garth Snow that moved the Isles down in the draft. All negativity aside, Bailey still seems like somewhat of an unknown quantity. Here's a player who's been on the roster for the last 5 seasons, and yet I'm having trouble describing his performance. This could be due to Josh's constant positional shuffling. Drafted as a center, Bailey has shown much more promise when moved to the wing. It seems that the Islanders have finally decided to keep the 5 year veteran there for the future.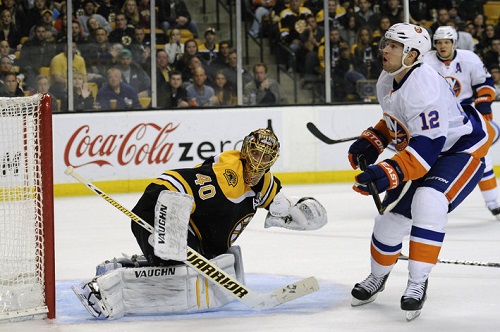 Josh Bailey's signing cements his status as one of the New York Islanders' core. General Manager Garth Snow continues to lock in this faction by signing each to long term deals at a price equal to or below market value. It might not be on the bargain level of the recent Travis Hamonic 7 year deal, but the Bailey contract is fair for both sides. Bailey, still only 23 (turns 24 in October), will have the stability to increase his confidence and hopefully consistency. For the Isles, this locks in another puzzle piece at a solid price. After a quick glance at some NHL rosters, your average NHL second/high end third liner gets paid in the 3 million range. As unproven as he might still be, Josh Bailey fits into this mold.