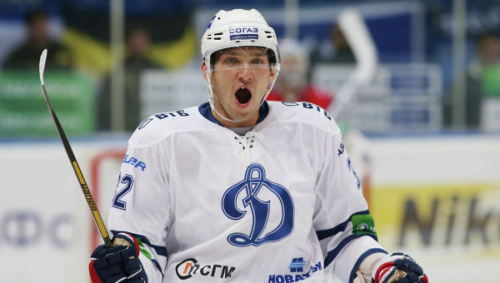 Alex Ovechkin is without a doubt the best goal scorer in NHL history.
The Russian Superstar is attempting to break Wayne Gretzky's All-Time Goals Record. Ovechkin has three years left on his current contract to try to catch The Great One.
Ovi has previously expressed his desire to return to Russia and finish his pro hockey career where it all began. Alex began his professional career with Dynamo Moscow of the KHL and has stated that he intends to retire there once his NHL career concludes.
Anatoly Kharchuk, the team's General Manager, recently told MatchTV.ru that the team is already preparing to sign Ovechkin.
The following quote is translated from Russian:
"So we're preparing it right now. Dynamo now has that age potential, which will peak at the moment when Sasha's NHL contract expires. I want him to have decent partners at that moment. "
Ovechkin, who will be 40 when his contract expires, was a Dynamo player from 2001 to 2005.
He also returned to the Dynamo during the NHL lockout in 2012, scoring 40 points in 31 games.
So it appears that it is only a matter of time before Ovi returns home.