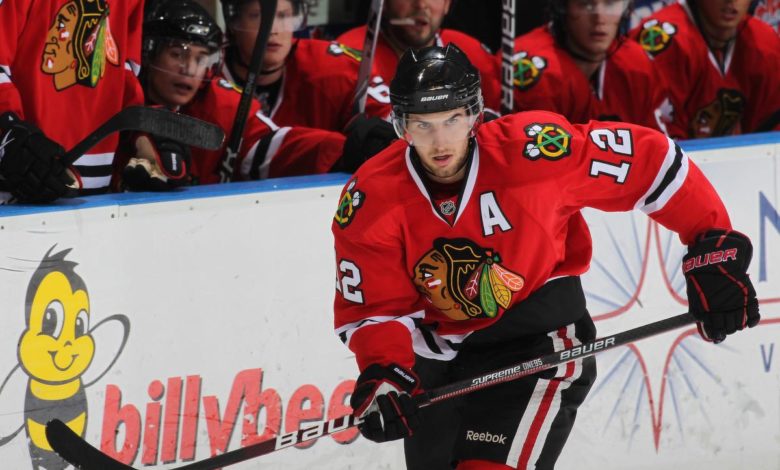 The player at the center of the Blackhawks' sexual assault controversy in 2010 revealed his identity Wednesday.
Kyle Beach told reporter Rick Westhead on TSN Canada's "SportsCentre" that he is the "John Doe" who is cited in a lawsuit and in the Jenner and Block investigation into the handling of sexual assault allegations against Bradley Aldrich by the Blackhawks during the Stanley Cup playoffs in 2010.
He made the decision to reveal his identity a day after the release of the investigation.
"Just a great feeling of relief relief, vindication," Beach told Westhead. "And it was no longer my word against everybody else's. Because a lot of things were made public, a lot of people were interviewed, and I really felt like a lot of lies were told in the media. It was very special and important to me to have that truth come out yesterday."
His bravery yielded support and praise from all corners of the hockey community.
Beach described the feelings of isolation and invisibility that followed the lack of action after news of the alleged assault made its way up to the Blackhawks' chain of command.
"I was scared, mostly. I was fearful. I had my career threatened. I felt alone and dark," Beach said. "Sorry, it's tough to recall these moments. I felt like I was alone and there was nothing I could do and nobody I could turn to for help."
Eleven years later, Beach has found his voice — and the impacts of his courage have been felt all around the hockey world and beyond.
Beach was the 11th overall pick for the Blackhawks in 2008 and played for the Rockford IceHogs in the AHL from 2008-2013. During the 2009-2010 playoffs, he was called up to Chicago to be one of the "Black Aces," who were prospects that would be emergency fill-ins for injured players in the playoffs.