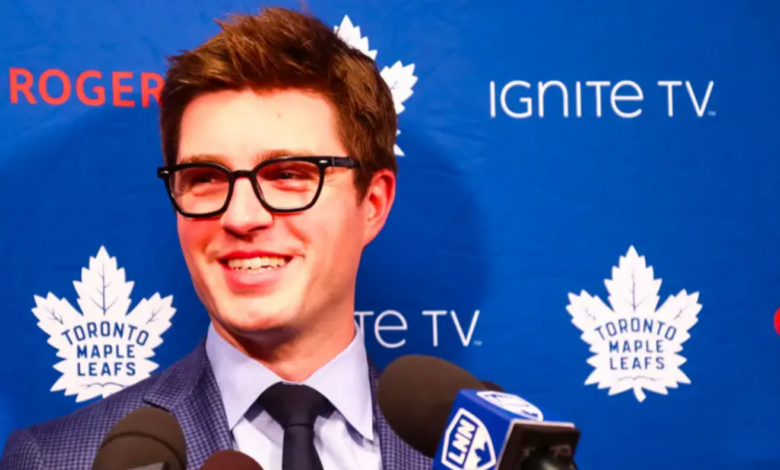 Considering all the 'will he or won't he' controversy around Toronto Maple Leafs GM Kyle Dubas these days, Dubas took the time today to address such rumors.
There have been rumors that Dubas, who is unsigned for the upcoming season, may leave the Maple Leafs. He has been specifically linked to the Pittsburgh Penguins by a number of knowledgeable NHL insiders. Dubas basically said to reporters today that he must choose between Toronto and failure. According to him, he will probably leave the NHL for at least a year if he does not work for the Leafs the following season.
"It's been a taxing year on them and that's very important to me," Dubas said. "My family is a hugely important partner in what I do. So, for me to commit without having a fuller understanding of what this year took on them is probably unfair of me to answer," Dubas said. "I wish I can give you more but I haven't had those discussions yet, but it was a hard year on them."

"I definitely don't have it in me to go anywhere else," Dubas stated. "So it'll need to be here or it'll be taking time to recalibrate and reflect on the seasons here. You won't see me pop up elsewhere next week. I can't put them (my family) through that after this year."
I wholeheartedly agree with Dubas when he says this, but the reality is that money changes everything. I'm willing to bet that Dubas' viewpoint would shift a tiny bit if the Penguins presented him with a complete control deal and a ton of cash. It wouldn't be the first time an NHL GM said one thing and then did another; yet, I could be mistaken.
There must be tremendous pressure on Dubas to be successful. This season, it was evident that the Leafs' general manager was overburdened at times. Remember this?
At an away game, you won't see any other NHL general managers getting into altercations with spectators.
The fact that TSN source Chris Johnston stated today that the Leafs' ownership is ready to extend Dubas' contract this offseason adds another intriguing layer to this entire story.
From Johnston's most recent article:
The MLSE board is finally willing to grant Dubas a contract extension after declining to do so last summer, but there's a desire to wrap things up quickly. We're talking as early as Tuesday or Wednesday, according to sources.

– Chris Johnston
f that's the case, then the Leafs and Dubas would be wise to make things happen quickly. No sense in letting the media run wild with continued rumors during an important offseason for the team.