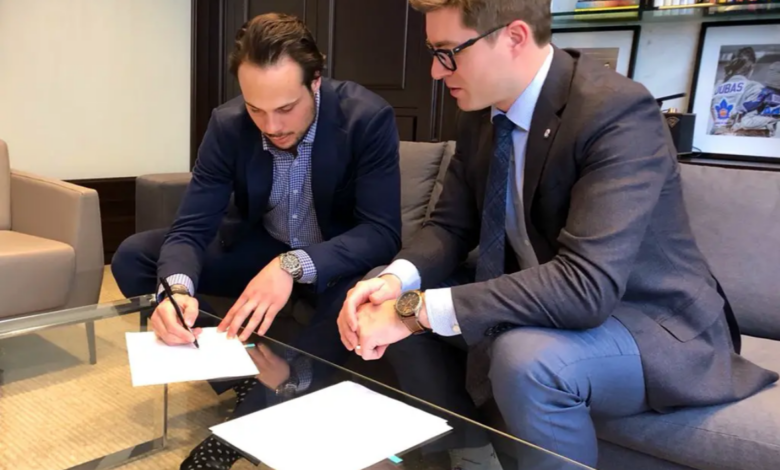 This summer, the Toronto Maple Leafs have a lot of important decisions to make, but when it comes to their roster, there is no doubt that the star forward Auston Matthews' future is the most urgent matter.
Although Matthews' contract does have one more year left, the Leafs really only have a few weeks to reach an agreement in terms of contract extension talks. That's because starting on July 1st of this year, when his entire no-movement provision goes into effect, the terms of Matthews' deal would grant him practically limitless leverage.
This clause would allow Matthews to prevent any trades—or moves of any type, for that matter—in the last year of his contract, giving him the option to walk away and sign with another team in free agency, where he would undoubtedly be presented with a plethora of hefty offers. This implies that the Leafs must decide whether to trade Matthews or extend him and complete the transaction by July 1 of this year.
Chris Johnston, an NHL insider, recently expressed his opinion that the Leafs had just one choice in this situation:
"There is absolutely no decision to be made on Matthews.

He needs to be locked up to the longest extension possible at the earliest available opportunity."
The fact that Matthews will only be qualified to sign an extension on July 1, the day his no-movement clause takes effect, will complicate matters. By that time, the Maple Leafs will need to have everything sorted out and in order, but it's unclear if they will be able to do so given the uncertainty surrounding the team's future leadership.