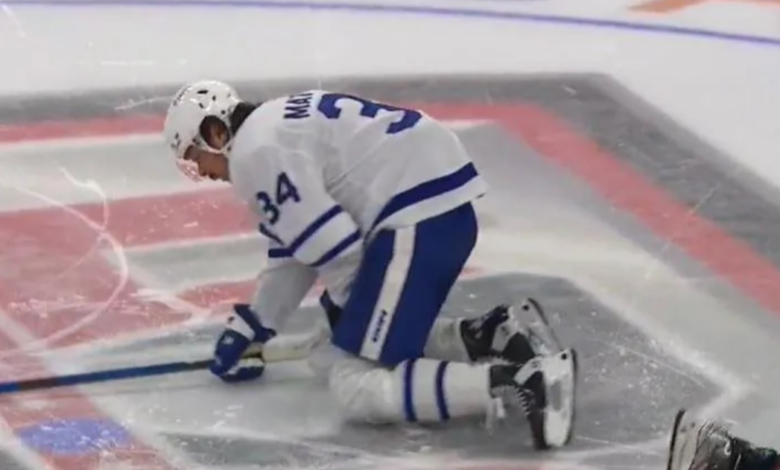 Auston Matthews of the Maple Leafs is having a difficult week after taking two severe groin hits in quick succession.
Carter Verhaeghe's attempted dump-in on Thursday in Florida initially hurt Matthews by striking him in a vulnerable spot.
Matthews got hit downstairs pic.twitter.com/DNhhVaPbV5

— Omar (@TicTacTOmar) March 24, 2023
Jesper Fast's skate struck Matthews hard in the groin after a faceoff during Toronto's game against the Hurricanes, dealing Matthews yet another injury.
Auston Matthews. Ouch. #LeafsForever pic.twitter.com/my1SKPFjrc

— Tim and Friends (@timandfriends) March 26, 2023
Matthews went down instantly and remained on the ice for a moment, but he managed to continue playing in the game.