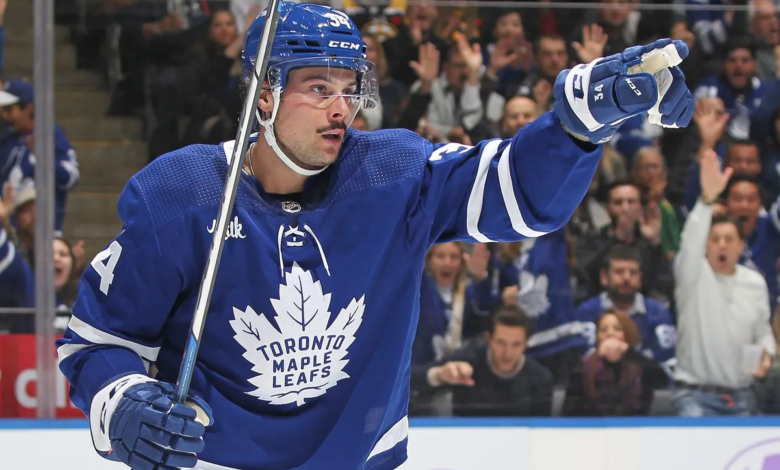 The Rangers are 6-1-3 in their last ten games, while the Leafs are 6-2-2 and have won three straight games entering tonight's game. Despite the fact that both teams may rest key players, the Leafs face significant playoff implications.
The significance of the game does not lie in a potential playoff matchup with the Rangers, securing a playoff spot, or mental motivation. Instead, a win tonight could put the Leafs in second place in the NHL, giving them home ice advantage against everyone except the Boston Bruins.
Several events must occur for the Leafs to finish second in the NHL.
Carolina (111 points) must lose in regulation to Florida, and New Jersey must lose in regulation or overtime.
If all of these conditions are met, the Leafs will have 49 regular-season and overtime victories, surpassing Carolina's 47. Though the Devils have 49 wins, the Leafs would surpass them even if the Devils gain a point in overtime.
The Leafs rely heavily on home ice advantage, as their 27-8-6 home record ranks second in the league with 60 points earned at home, just behind the Bruins.
Boston leads the league with a 34-4-3 home record, while Carolina and Tampa Bay are tied for third with 59 home points.
Having home ice advantage against all teams except Boston could be a game changer for the Leafs.
If the Leafs beat the Lightning in round one and the Bruins are eliminated, the Leafs would essentially be the top-seeded team up to the Stanley Cup Finals.
Given the tough competition they'd face throughout the playoffs, home ice advantage is an invaluable asset.