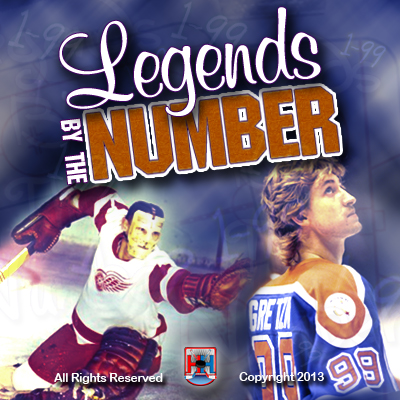 #14
Honorable Mention: Woody Dumart, Bob Bourne, Geoff Courtnall, Rene Robert, Sergei Samsonov, Mario Tremblay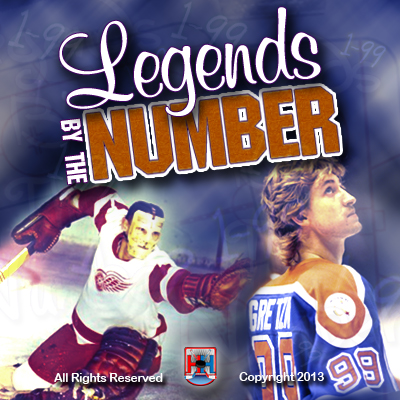 3rd – Dave Keon
Position – Center
When he wore #14 – 1961-75 (With Toronto); 1980-82 (With Hartford)
NHL Regular Season Stats –1296 GP – 396 G – 590 A – 986 PTS – (-)12** – 117 PIM
NHL Playoff Stats – 92 GP – 32 G – 36 A – 68 PTS – – 6 PIM
WHA Regular Season Stats – 301 GP – 102 G – 189 A – 291 PTS – +20 – 20 PIM
WHA Playoff Stats –36GP – 13 G – 23 A – 36 PTS – +8 – 8 PIM
Accolades – Hall of Fame induction, 4 Stanley Cups, Calder Memorial Trophy, 2 Lady Byng Trophies, 1 Conn Smythe Trophy, 2 Paul Deneau Trophies
Background – Born 3/22/40 ; 5-ft-9, 165 lb
Dave Keon joined the Toronto Maple Leafs in the beginning of the 1960s, near the end of the Original Six Era. In his first campaign he played in all 70 regular season games at age 20, scoring 20 goals and 45 points. That performance was enough to win him the Calder Memorial Trophy for rookie of the year.
In his sophomore season, his points-per-game went from 0.64 to 0.95 as he scored 61 points in 64 games. In the post-season that followed (1962), he would help Toronto win their first Stanley Cup in 11 years. It would prove to be the first of three consecutive championships for the franchise.
The next two post-seasons saw Keon score a combined 21 points in 24 games. This helped him to collect three Cup rings in his first four seasons!
In 1967, Dave would win his fourth and final Stanley Cup. His 8 points in 12 games earned him the Conn Smythe Trophy.
Almost as noticeable as his consistent numbers in the offensive stat categories is his lack of penalty minutes. In 1,296 games, he spent only 117 total minutes in the box. In his first 15 NHL seasons, he only accumulated double-digit PIMs twice (10 in 1964-65; 12 in 1968-69). In four other seasons, Keon committed just one minor penalty per year. His gentlemanly play earned him the Lady Byng Trophy in 1962 and 1963.
The 8-time All-Star would leave the league after the 1974-75 season in favor of the WHA after scoring a total of 396 goals and 590 assists in the NHL.
In his second season in the WHA (at age 36) he scored 90 points in 76 games, his highest point total of his career. He also won the first of two consecutive Paul Deneau Trophies (WHA equivalent to Lady Byng) that year.
In just four seasons in the WHA he amassed 291 points in 301 games. When the New England Whalers were absorbed into the NHL (and became the Hartford Whalers) Keon would finish his career in the league he began it in. His last three NHL seasons saw his point totals steeply decline after each year. He would retire at age 41 in 1982.
Keon sits third all-time in Maple Leafs goals (365), fourth in assists (493), third in points (858), third in game-winning goals (49), and fourth in games played for the franchise (1062). Another of his impressive stats is his 25 shorthanded goals. Not even Mats Sundin (23) was able to surpass that.
He would be inducted to the Hall of Fame in 1986.
2nd – Theoren Fleury
Position – Right Wing
When he wore #14 – 1989-99 (With Calgary); 1999 (With Colorado); 2000-02 (With New York Rangers); 2003 (With Chicago)
Regular Season Stats – 1084 GP – 455 G – 633 A – 1088 PTS – +145 – 1840 PIM
Playoff Stats – 77 GP – 34 G – 45 A – 79 PTS – +2 – 116 PIM
Accolades – 1 Stanley Cup, NHL Plus-Minus Award, 7-time All-Star, 1-time selection to Second All-Star Team
Background – Born 6/29/68; 5-ft-6, 182 lb
Theo Fleury stood only 5-ft-6, but he never let his size deter him from playing a hard, physical, and skilled game. He was as fiery as they come (no pun intended) and he fight and score against the league's best.
He was drafted 166th overall by the Calgary Flames in the 1987 NHL Draft after scoring 68 goals and 160 points in junior (Moose Jaw of the WHL) the year before. At age 20, he was called upon to play 36 games in his rookie campaign. He scored 34 points in 36 games. That post-season would be a memorable one for Calgary. Fleury was able to chip in 11 points in 22 playoff games, helping the Flames win their first (and currently only) Stanley Cup in franchise history.
Just two seasons later he hit the 100-point plateau when he scored a career-best 51 goals and 104 points in 79 games. He was a league-best +48 that year, and it would be the first of seven years he would be named to the NHL All-Star Game as well. In 1993 he hit the 100-point plateau right on the nose, as he scored a career-best 66 assists.
He quickly established himself as one of the league's elite players. He was no stranger to hitting and fighting, and his 1,840 career penalty minutes can attest to that.
In the lockout-shortened 1994-95 season, Fleury decided to play for Tappara in the Finnish Elite League. He stayed sharp during the work stoppage, recording 17 points in 10 games in Europe. When the dispute was resolved, he rejoined the Flames and scored another 58 points in 47 games.
In 1999 Calgary traded Theo to the Colorado Avalanche after he had already scored 30 goals and 69 points in the first 60 games for the Flames that year. Through the remaining 15 contests with Colorado, Fleury scored 10 goals and 24 points in 15 games.
After playing the partial year with the Avs, he was not offered a contract to return. He instead decided to sign with the New York Rangers. He would play three seasons with the Blueshirts scoring 64, 74, and 63 points respectively through those seasons. The last of those campaigns saw Fleury accumulate a career-high 216 penalty minutes.
He would play his final NHL season with the Chicago Blackhawks in which he notched 33 points in 54 games. His career point total is nearly even with his career games played total (1088 points in 1084 games).
During the second NHL lockout he played in the North Peace Hockey League. Following the work stoppage, he decided to play in the Elite Ice Hockey League (U.K.) for the Belfast Giants. He dominated the EIHL scoring 74 points in just 34 games, while also racking up 270 PIMs.
In 2009 Fleury would attempt an NHL comeback with the Flames. After playing in four pre-season games and scoring four points he was released by the Flames. However, this allowed him to officially retire with the team he was drafted by.
On the international stage, Fleury earned gold at the 1988 World Junior Championship, silver at the 1991 World Championships and 1996 World Cup, and gold at the 1991 Canada Cup and 2002 Olympic Games.
Fleury is ranked second in Calgary's franchise history in goals (364), third in assists (466), second in points (830), fourth in plus-minus (+148), fifth in penalty minutes (1339), third in power play goals (107), first in shorthanded goals (28), second in game-winners (53), and third in shots (2685). If not for Jarome Iginla breaking most of Calgary's team records, Fleury would one spot ahead in most categories.
1st – Brendan Shanahan
Position – Left Wing
When he wore #14 – 1997-06 (With Detroit); 2007-08 (With New York Rangers)
Note: He also wore #11 from 1988-91 (With New Jersey), #19 from 1992-95 (With St. Louis, #94 from 1996-97 (With Hartford), and #18 in 2009 (With New Jersey)
Regular Season Stats – 1524 GP – 656 G – 698 A – 1354 PTS – +151 – 2489 PIM
Playoff Stats – 184 GP – 60 G – 74 A – 134 PTS – +31 – 279 PIM
Accolades – Hall of Fame induction, 3 Stanley Cups, King Clancy Memorial Trophy, 8-time All-Star, 2-time selection to 1st All-Star Team, 1-time selection to 2nd All-Star Team
Background – Born 1/23/69; 6-ft-3, 220 lb
Before Brendan Shanahan became the league's disciplinarian, he was a Hall-of-Fame left winger. He was drafted second overall by the New Jersey Devils in 1987. His rookie campaign was nothing spectacular (26 points in 65 games), but his sophomore season would see him score 50 points and 22 goals.
In his first four seasons with the Devils, he recorded 100+ penalty minutes in each season. Except for three of his 20 full seasons, he would surpass 100 PIMs each year. His best output in New Jersey was in 1989-90, when he scored 72 points in 73 games.
When Shanahan became a restricted free agent in 1991, he signed with the St. Louis Blues in a somewhat-controversial move. Since Brendan was an RFA that signed with a team other than New Jersey, St. Louis had to compensate the Devils (normally) with draft picks. However, since St. Louis already owed four first-rounders to the Capitals in their signing of Scott Stevens the year before, the Devils ended up demanding Stevens in return for Shanahan (I'd say that worked out pretty well for Scott).
He would score 50 goals in second and third seasons with the Blues (the only two times he scored 50+ in a season in his career). The latter of those also saw him hit the 100-point plateau for the first and only time in his career (102 points). He would also lead the league with 397 shots on goal that year (which was also a career best).
In 1995, 'Shanny' was traded to the Hartford Whalers in exchange for another young defenseman by the name of Chris Pronger (I'd say that worked out pretty well for him as well). He would play one season with the Whalers before requesting a trade. Two games into the 1996-97 campaign, Shanahan was dealt to the Detroit Red Wings, where he would spend the majority of his career with. Hall-of-Fame defenseman Paul Coffey was one of the players on the other end of the deal. Are you starting to see a trend?
In his first season with Detroit, he was an integral piece in helping Detroit win their first Stanley Cup since 1955. After scoring 87 points (team-leading) in the regular season He scored 17 points in 20 games in his first post-season in the Motor City. The very next season yielded the same result. Shanahan finally was able to find team success.
In 2002 he would score 70+ points for the third consecutive season en route to another deep playoff run for Detroit. That post-season saw Shanahan score a career-high 19 points in 23 games. Soon enough he had won his third Stanley Cup ring.
When the NHL resumed following the 2004-05 lockout, Shanahan had his most productive season since his Red Wings debut, scoring 81 points in 82 games. However after three straight seasons in which Detroit could not get past Round 2 of the playoffs, Shanahan signed with the New York Rangers the very next off-season. At age 38 he scored 62 points in 67 games with the Blueshirts. After a mediocre 2007-08 season, he would play one final year, this time with the team that drafted him, the Devils (very similar to Fleury's story). At age 40, he scored just 14 points in 34 games, which concluded his career.
He is currently 13th all-time in career games played (1524), 13th in goals (656), and 25th in points (1354). He is also fifth all-time in game-winning goals (109) and sixth all-time in power play goals (237).
Shanahan was an 8-time All-Star who also won the King Clancy Trophy in 2003. He was twice named to the NHL First All-Star Team, and once named to the Second All-Star Team. He is the only player in NHL history to accumulate 600 goals and 2,000 penalty minutes
He was inducted to the Hockey Hall of Fame in 2013. He is one of only 25 players to ever win the Stanley Cup, World Championship Gold and Olympic Gold.
*Hockey-reference doesn't have jersey number listings from pre-1950s
**Note: +/- has only been recorded by the NHL since the 1967-68 season*
References:
On-Line Sources
Hockey-Reference.com
Hockeydb.com
Legendsofhockey.net
Wikipedia.org
Off-Line Sources
Stan Fischler; Shirley Fischler (2003). Who's Who in Hockey. Andrews McMeel Publishing. p. 243. ISBN 978-0-7407-1904-2.
Follow me on Twitter @yungspork