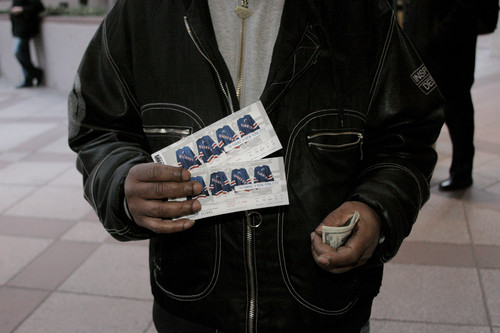 After a long 3.5 month lockout stint, the NHL came back. 34 games in all were lost but NHL hockey has resumed for a shortened 48 game format season that has each team playing just about every other night. However, as fans you are losing a bit more this season than just a few games and it's coming out of your wallet. Ticket prices for the second straight year have increased. If you recall the prices from last year, then perhaps this won't come as a shock to you. The average ticket price this season is up 5.7 percent with an average ticket price of $61.01 per game seat. Oh how wonderful, not. It seems the NHL is just looking to make up for lost time which in turn was lost funds. Here we are all joyous that "hockey is back" and poof it's time to pay-up! Check-out the table below to see how your team has been hit for this 2013 NHL Season:
(Resource for Table: www.teammarketing.com/)
So will you be dishing out the funds to catch a game this season?
Comment below and tell us what you think of your team's current average ticket prices.
Love Reading About Hockey?

Subscribe to keep up-to-date with the latest and most interesting hockey news!
| | |
| --- | --- |
| | We hate spam just as much as you |