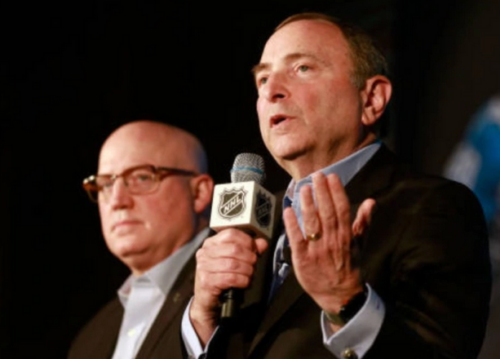 So far in the 2022-23 NHL season, we've seen several gruesome skate lacerations of varying severity.
Evander Kane of the Edmonton Oilers has been out for more than three months due to a wrist laceration.
Ryan Johansen of the Nashville Predators is done for the season. Tyler Seguin of the Stars has yet to return from a laceration suffered last week.
This has become a major issue for the NHL. At the risk of repeating myself, skates have always been sharp, so this isn't a new concern. However, with the frequency of these incidents increasing, the NHL must take action.
NHL Deputy Commissioner Bill Daly recently stated that the league would like to require cut-resistant equipment for all new players. The concept of mandatory cut-resistant clothing, similar to the league's approach to visors, would most likely be grandfathered in; mandatory for incoming players but optional for tenured players.
The NHL would like to get to a point where cut-resistant equipment is mandated for all new players entering the league, according to deputy commissioner Bill Daly.

Talks are ongoing with the NHLPA on that issue.

— Chris Johnston (@reporterchris) March 13, 2023