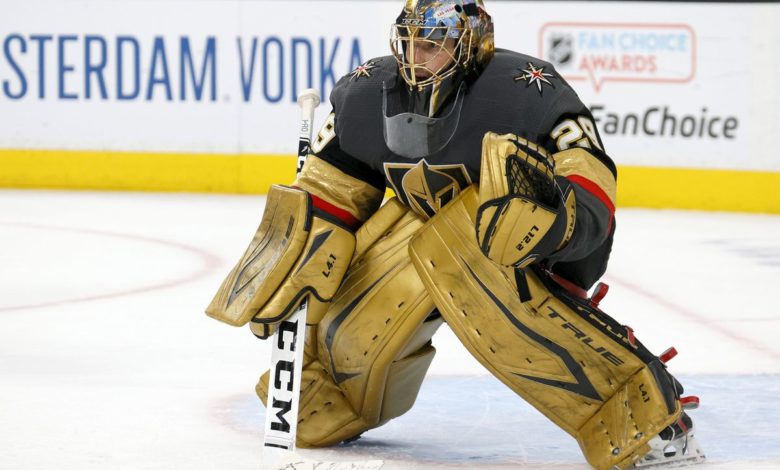 Fleury, who was a finalist for the award for the first time in his 17-season NHL career, was 26-10-0 and finished third in the NHL in wins and shutouts (six), and was third in goals-against average (1.98) and save percentage (.928) among goalies to play at least 20 games. He started the season 5-0-0 and ended with wins in each of his final nine starts.
"I think obviously having a real good team in front of me always helped," Fleury said. "The whole staff, the trainers keeping me lose and ready to go every night. To me, I just love the game. I still have a lot of passion for the game and still have a lot of fun playing the game. I'm just lucky to do what I like to do."
Fleury helped Vegas (40-14-2) finish second in the Honda West Division and qualify for the Stanley Cup Playoffs for the fourth straight season. The Golden Knights lost to the Montreal Canadiens in six games in the best-of-7 Stanley Cup Semifinals.
"My teammates, like I said, they've been amazing," Fleury said. "Playing consistently good defense in front of me. My partner Robin Lehner for his support throughout the season. The goalie coach Mike Rosati. Tweaked a little things here and there and I think [he] helped me throughout the season. The fans. At the beginning of the season with nobody in the stands and having them at full capacity in Vegas in the end was so much fun. It just brings the emotion and the atmosphere into the building and it was a lot of fun."
Fleury allowed two goals or fewer in 25 of 36 starts and with Lehner helped Vegas win the Jennings Trophy for allowing the fewest goals during the regular season (124). Fleury ranks third in NHL history with 492 wins behind Patrick Roy (551) and Martin Brodeur (691).
"He had an incredible year," Golden Knights coach Peter DeBoer said when Fleury was announced as a finalist. "We wouldn't have had the record we had, we wouldn't be here without the year he had. You have to take your hat off to him. He faced some adversity there last year (losing playing time after Lehner was acquired in a trade). Instead of laying down, he showed up in camp and fought and battled.