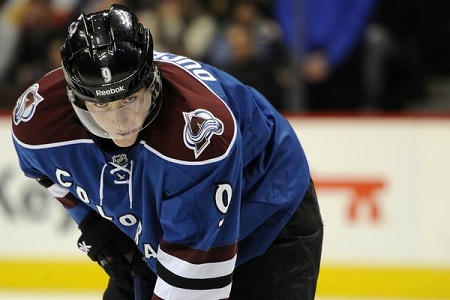 Matt Duchene finally received a new deal, but it was not what I or many others were expecting him to receive. Sending a signal that the club isn't quite ready to commit to their star player, Duchene signed on a two year $7 million contract to stay with the Colorado Avalanche until the end of the 2014 season, as reported by SB Nation.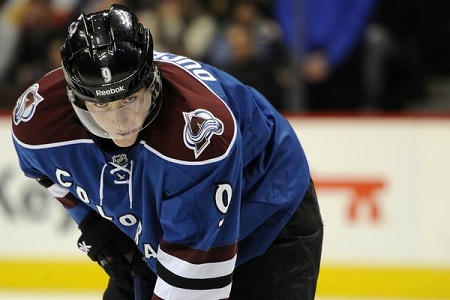 Matt Duchene has been the biggest name on the Avalanche since his rookie debut. In his first season he was a finalist for the Calder Trophy, most recently won by fellow Avalanche player Gabriel Landeskog. Matt is a top level player that has been hampered by scoring droughts and a few injuries. His 150 points over the last three seasons have been instrumental in helping them gain a playoff appearance in 2010 and becoming the youngest player in franchise history to record 100 points back in January of 2011.
The club obviously wants to see more from him, especially in consistency and not being injury prone. Duchene's stick handling and skating are off the charts, but he needs to be on the first or second line with the best players. There are plenty of times throughout the course of a season where Matt is mystifying the defense with dekes and fast footwork only to have an amazing centering attempt or pass ruined by the receiver who honestly didn't even know it was coming. His puck handling is that good sometimes that it is simply too much for his teammates. Duchene could slow his game down, but that would be a complete waste of talent. He has to temper his game with his line and limit what I perceive sometimes as simple puck hogging. I'm glad he is the guy who wants to take the shots and won't hesitate too much to do so, but there is a difference between being the "go to" guy and just bogarting the puck.
It'll be good to see a healthy Duchene on the ice again this coming season and hopefully the team will have matured enough to fully utilize his many talents, including himself.
FREE AGENCY RUMOR ALERT
Eurolance.com is reporting a "strong" rumor that New Jersey Devil Zach Parise may have agreed in principle to become a Colorado Avalanche.
This is the same website that broke the Matt Hunwick trade before anyone else, so they have earned some credibility in this department. The supposed deal is rooted in Parise's relationship with Avalanche Assistant Captains Paul Stastny and Erik Johnson. The initial report is that the transfer of Parise's rights would come with a price tag of Jean Sebastian-Giguiere, Chuck Kobasew and two draft picks – one being next year's first round. The Avs would also receive backup goalie Johan Hedberg in kind.
I really hope this is true and ends up happening come July 1st, but until then I am going to hold my breath … and pray that Parise will come and help take the Avs to the playoffs again. This would essentially be a windfall for Denver sports as the Broncos scored big this offseason by signing four-time MVP and Super Bowl champion quarterback Peyton Manning. Duchene's smaller contract and $3.5 million salary hit could go a long way to making this happen though the Minnesota Wild have reportedly said they will outspend anyone to sign Parise, a Minnesota native. Here's to hoping that the Avs don't fumble their offseason free agency chances.
Follow me on Twitter @CoryWhitmer for thoughts on whatever game I happen to be watching tonight.