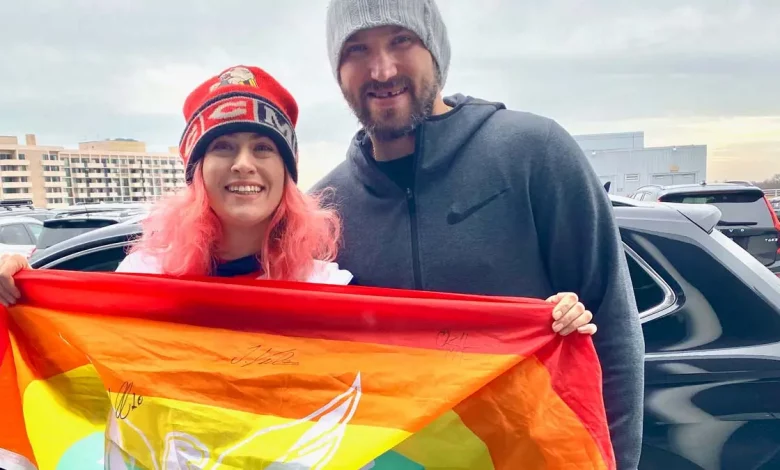 Wearing pride jerseys, according to certain NHL teams, is risky since Russian players might be detained, according to recent reports. Russian athletes wearing pride jerseys are worried that they may be detained if they ever go back to their country and are caught.
The most recent team to discontinue pride jerseys because of this issue was the Chicago Blackhawks.
Per @BenPopeCST – #Blackhawks will not wear Pride Night warmup sweaters as part of their Pride Night events, citing concerns over Russian anti-LGBTQ propaganda laws.

Chicago has 3 players who are Russian and have family in the country.

— Mario Tirabassi (@Mario_Tirabassi) March 22, 2023
Several supporters dispute this, primarily since teams wear camouflage shirts during US military night with no issues. For instance, Alex Ovechkin wore a camouflage jersey to promote the US soldiers one night.
If Ovechkin can wear a camo jersey on US military night, there's no Russian "security" concerns over pride. https://t.co/FXQmTFrkJK pic.twitter.com/rBHLOvnKcD

— Andrew Berkshire (@AndrewBerkshire) March 23, 2023
Ovechkin, who is Russian, demonstrates the double standard by donning a US military jersey, illustrating that while Russian athletes can support the US military, doing so while donning a pride jersey would then somehow be considered risky? The NHL shouldn't use the danger of Russian persecution to prevent the use of pride jerseys, according to Andrew Berkshire, who called attention to the double standard and argued that if Ovechkin can wear the camouflage so can others wear the pride jerseys too.
The NHL believes that hockey should embrace everyone, and while it appears that some people subscribe to this message, others will use whatever excuse at their disposal to avoid displaying support for the LGBTQIA+ community on Pride Night and in pride jerseys.