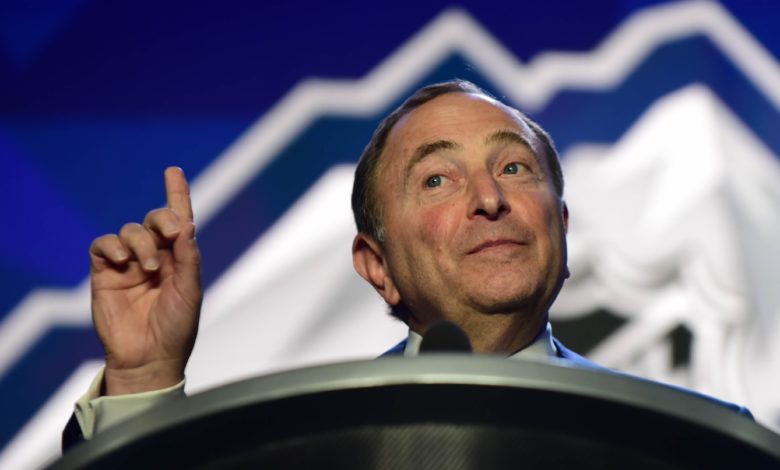 NHL commissioner Gary Bettman will meet with reporters via Zoom on Monday at 1 p.m. ET / 10 a.m. PT to address the Chicago Blackhawks sexual assault scandal.
MEDIA UPDATE: NHL Commissioner Gary Bettman will hold a media availability today at 1 p.m. ET via Zoom. Details are available for registered users of the League's media site. pic.twitter.com/svFvjvMOh4

— NHL Public Relations (@PR_NHL) November 1, 2021
The media availability comes two days after Bettman met with Kyle Beach, who revealed himself as one of the alleged victims of former Blackhawks video coach Brad Aldrich.
Beach spoke with TSN's Rick Westhead last Wednesday and posted a statement on Twitter on Thursday expressing gratitude for the support he had received in the past few days.
Susan Loggans, an attorney representing Beach in a lawsuit against the team, said Bettman expressed his "sincere regret" over what Beach had experienced. He also offered the NHL's help with psychological services and anything else that the league had available.