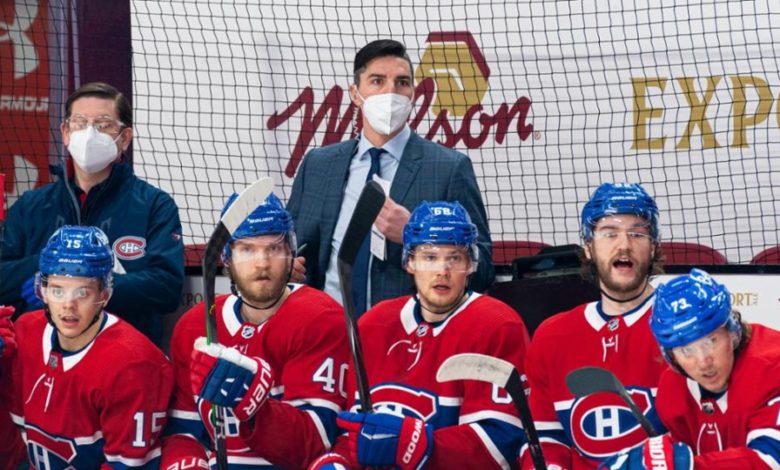 Montreal Canadiens general manager Marc Bergevin announced on Wednesday that the team has agreed to terms on a three-year contract extension with assistant coach Alex Burrows (2021-22 to 2023-24).
Burrows, 40, joined the Canadiens coaching staff on February 24, when Dominique Ducharme was appointed as the team's interim head coach to replace Claude Julien. Mainly in charge of the forwards and the power play, he was instrumental in helping the team qualify for the Stanley Cup Final for the first time since 1993.
Under his watch, the Canadiens' power play efficiency clocked in at 19.8% and the offense tallied 97 goals in 38 regular season games (2.55 goals/game). In the playoffs, the power play ran at 18.9% (10/53) and the offense generated 51 goals in 22 games (2.32 goals/game).
Prior to joining the Canadiens coaching staff, Burrows held a similar role with the Laval Rocket in the American Hockey League. In his first season behind the bench for a professional team in 2018-19, the Rocket's power play ranked 18th in the AHL with an efficiency of 17.9%. That number climbed to 19.7% in 2019-20, his second season behind the bench, good for eighth in the AHL.
Burrows had a remarkable 13-year career as a player in the National Hockey League. He spent two seasons with the Ottawa Senators after close to a decade with the Vancouver Canucks. In 913 career regular season games in the NHL, Burrows amassed 409 points (205 goals, 204 assists), while serving 1,134 penalty minutes. Over the course of his NHL career, he had four consecutive seasons of 25-plus goals, totalling 50 points or more in three of those campaigns.
Burrows added 19 goals and 20 helpers in 85 Stanley Cup playoff contests. He was a key contributor on the teams he played for, especially when he recorded 17 points (9 goals, 8 assists) in 25 playoff games to help the Canucks reach the Stanley Cup Final in 2010-11.