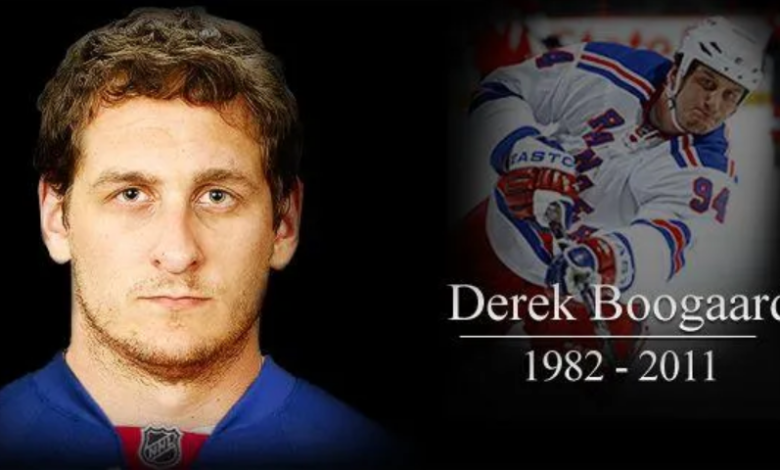 Hockey is a dangerous sport, especially when played professionally. Players compete, hit hard, don't hold back, and give it their all in an effort to win.
The tragic anniversary of Derek Boogaard's passing, a former NHL player who passed away at the age of 28 after ingesting alcohol and pills, was yesterday. But given that he sustained numerous concussions, it appears that the NHL was also involved in his passing.
His mother Joanne Boogaard criticized the National Hockey League in an obituary written to mark the anniversary of his passing.
She wrote the following in the Regina newspaper:
She believes the NHL is being dishonest about the true hazards associated with competing there. Numerous studies demonstrate the long-term effects of playing hockey, but Bettman, as usual, chooses to ignore this information.
Every year on this date, Joanne Boogaard publishes an obituary for Derek in the Regina paper. It's really a letter to her son, updated with news and personal touches. 💔 pic.twitter.com/zuMTNluYAr

— John Branch (@JohnBranchNYT) May 13, 2023
You can read John Branch's book "Boy on Ice" to learn more about Boogaard's life story.
if there's any nonfiction book i'd recommend to EVERY sports fan it's boy on ice; the life and death of derek boogaard by john branch. it will make you think about injuries and 'playing though the pain' SO differently

— lily (@amymarchcore) June 8, 2022