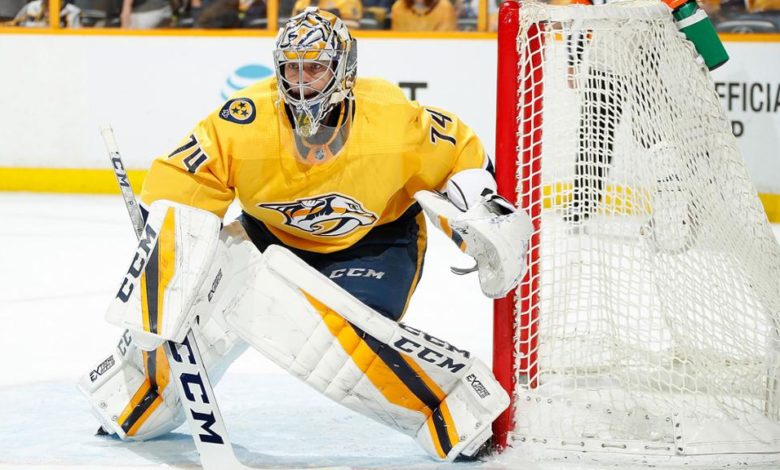 The Nashville Predators could be forced to empty their pockets for Juuse Saros in the near future, as the 26-year-old netminder has filed for arbitration.
Saros is currently a restricted free agent after finishing up his three-year, $4.5 million contract and will be in line for a big raise after having his best NHL season to date in 2020-21. He almost singlehandedly carried the Predators into the playoffs, posting a 2.28 goals against average along with a .927 save percentage in 36 starts. The Finnish netminder has been raved about for years regarding his potential and was finally able to have his coming out party this year.
Assuming the two sides are able to work out a deal, the torch of starting goalie for the Predators will officially be passed to Saros after longtime netminder Pekka Rinne retired earlier this offseason. Saros spent the first three seasons of his career as the backup to Rinne, before beginning to slowly steal the net from him in both 2019-20 and 2020-21.
Given that he is still fairly unproven as a starting netminder, it is likely that his new deal will see his cap hit come in around $5 million. That puts him in the same category as other goalies such as Linus Ullmark and Thatcher Demko, who are also fairly unproven at the NHL level but got lucrative deals.
The good news for the Preds is that as of now they have over $20 million in cap space for next season, meaning they should have no problems getting a deal done with Saros.