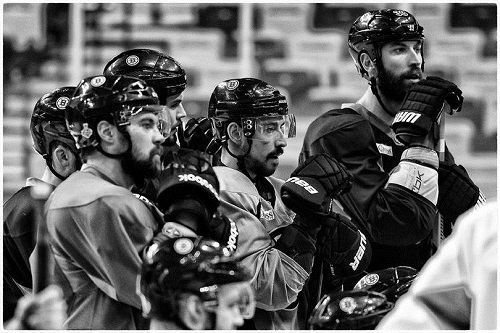 When NESN announced that they would be airing a "24/7-style" documentary following the Boston Bruins organization, I had my doubts about just what kind of information the team-produced series would reveal. The first episode, premiering on 9/9, seemed to switch back and forth between a riveting behind-the-scenes look at general manager Peter Chiarelli's offseason decisions, and a Black and Gold infomercial featuring some seriously cheesy sections, like following new Bruin Loui Eriksson around to restaurants in Boston's North End. And while watching Milan Lucic play around with year-old daughter Valentina might sell a few extra t-shirts, hardcore Bruins fans are focused on the best part of the first installment: an honest look at the Bruins' evaluation of Tyler Seguin.
Perhaps the most damning quote on Tyler Seguin's game came from Bruins' assistant general manager Jim Benning. "We'll miss [Seguin's] speed," Benning said, before further clarifying himself. "In the regular season, we'll miss his speed. If we get guys that we think we can win with, then it is what it is"
We're winning every year, we're not babysitting. -Bruins' Assistant General Manager Jim Benning
While "Behind the B" doesn't go into Seguin's off-ice attitudes or activities (aside from a few comments in passing), "babysitting" more or less says it all. While Tyler Seguin's playoff performance was monumentally disappointing, Benning's comments make it clear that the organization had had enough of Seguin's off-ice lifestyle, regardless of his on-ice contributions.
For what it's worth, no one on "Behind the B" disagreed on Tyler Seguin's phenomenal ability, and Chiarelli makes that clear from the outset. He starts the meeting by reminding everything that Seguin's talent is that of a 30- to 40-goal scorer. It's here where "Behind the B" reveals the most interesting facet of the Seguin trade. Boston's upper management circles back time and time again to the idea of dealing Seguin because he just doesn't fit. Director of Player Personnel Scott Bradley mentions that Seguin is "not a physical player… he relies all on his skill." Bradley continues, and gives us a look into Boston's organization mentality, saying:
[Seguin's] a star player, there's no doubt… but does he fit with our culture? -Director of Player Personnel Scott Bradley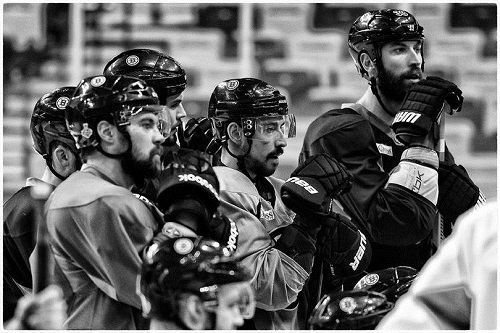 While Bruins fans love to tout the 'Boston Bruins style of hockey,' it's very interesting that management not only realizes their team's reputation but highly values it. Identity, all over the organization, is important to the Boston Bruins.
When talking about Seguin, Bradley also mentions that Seguin "hasn't proven he's tough enough to play our style of game." As it turns out, the 'big and rough prototypical Bruin' isn't just marketing or a fan concoction; the organization wants to build an identity in Boston's locker room of tough, physical players that are hard to play against.
It's difficult to say that idea of an organizational culture isn't working out well for the Bruins.
Searching for and cultivating that identity has resulted in one championship, two Stanley Cup Finals appearances, and a brand new four-year extension for Chiarelli, all within the last three years. NESN's "Behind the B" didn't tell us that Seguin's game didn't fit in with the Bruins identity. That was obvious enough to anyone who watched the team. What the show's premier told us was that the Boston Bruins' identity is important enough to the organization to move on from an incredible talent if it doesn't fit in with that culture.
Only time will tell if preserving that identity at the sake of Seguin's ability is the right move.