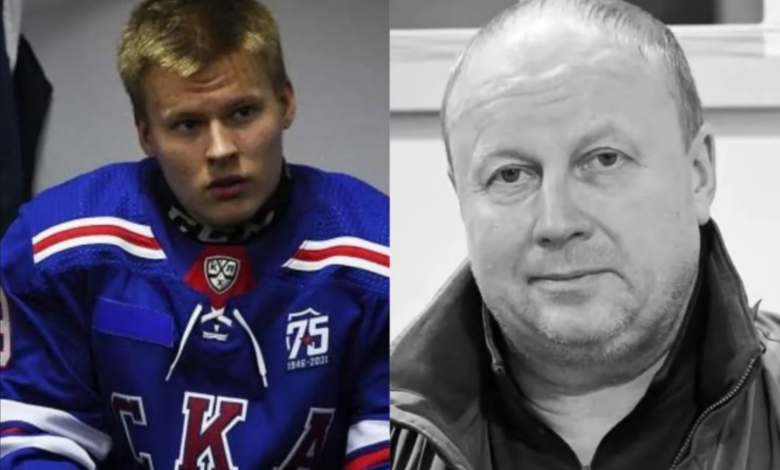 If a new update on the mysterious death of Matvei Michov's father is accurate, the story has taken a sharp and very dark turn. Andrei Michkov disappeared on April 2nd, 2023. It was announced a few days later that his body had been discovered in a pond close to his house.
One of the top draft prospects in the NHL, Matvei, stated that he and his father had just completed watching a game when his father said that he was leaving to run some errands. He promised to return in about 20 minutes, but he never did. The Montreal Canadiens' play-by-play announcer Martin McGuire says he's been looking into the latest development. He has received shocking information.
"Obviously, getting stories confirmed when it comes from Russia, you'll understand that it's difficult," said McGuire while appearing on 98.5 Sports in Montreal. "But it seems that his father was trying to invalidate the contract. His father's wish would have been to send him to North America quickly."
The only reason Michkov's name is not appearing in the top 3 names in the 2023 NHL draft is that he's reportedly under contract with SKA Saint Petersburg of the KHL until after the 2025-26 season. It's challenging, according to McGuire, to ascertain the agreement's true terms or even whether Michkov signed it.
"That's why this story will be a bit touchy, because we don't know if the young man will have to respect the contract he allegedly signed because no one can clearly say if he really signed that contract and if it's really two years, three years, four years on that contract. That's what's a bit annoying in his case."
Sadly, it's unlikely that much will be done if Michkov's father's desire to get his son to North America as quickly as possible contributed in any way to his death. Russia is an authoritarian nation that essentially acts however it pleases, whenever it pleases.