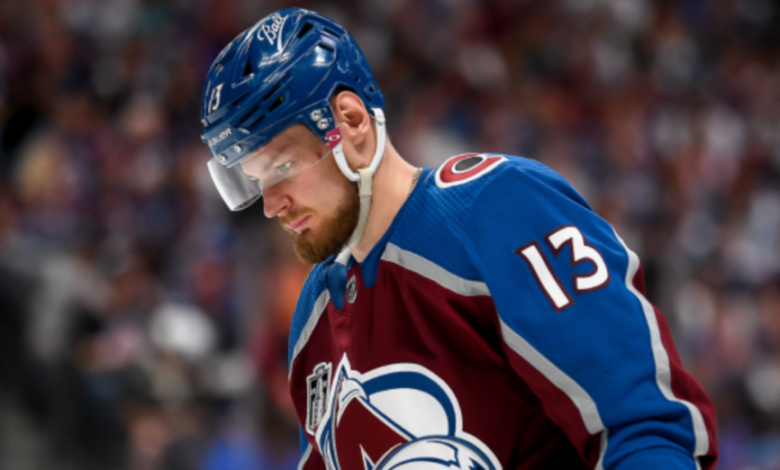 While the Colorado Avalanche have been without a few important players due to injury, Valeri Nichushkin is not one of those players because he is injured.
Although the cause of his absence remains a mystery, new information suggests that the Russian forward may be allowing some off-ice drama to interfere with his work.
Nichushkin was removed out of his Seattle hotel, but according to his agent Mark Gandler, there was no connection to drugs or alcohol. Given the newly revealed details, that might no longer be true.
Details obtained by 104.3 The Fan in Denver from Seattle Police state they were called to Nichushkin's room for a "crisis situation" last Saturday morning at 3:45 AM. There, they found a a woman named Irina Prudnikova, who was "heavily intoxicated." She was checked on by an Avs team doctor, and the police report states Prudnikova hit that doctor. He did not want to press charges, noting how intoxicated she was. The doctor ended up calling 9-1-1 believing Prudnikova was simply too drunk to take a cab or ride-share home.
Prudnikova said she was from Russia, but born in Ukraine. She told police she shouldn't have come to America, but a "bad person" had stolen her passport.
The new information leaves open questions regarding Nichushkin's absence and his whereabouts. Only that he left the hotel with team security is known to us. It is still unknown where he went, why he left, and when he will return.
In 2018, Nichushkin wed Svetlana Lyuk. There are no signs that their marriage has broken up.
When it comes to hockey, the Avalanche are currently facing the Kraken down 3-2 in the series and could use someone like Valeri, who was so important to their championship victory the year before. They can only hope that he quickly finds a solution to his problem.