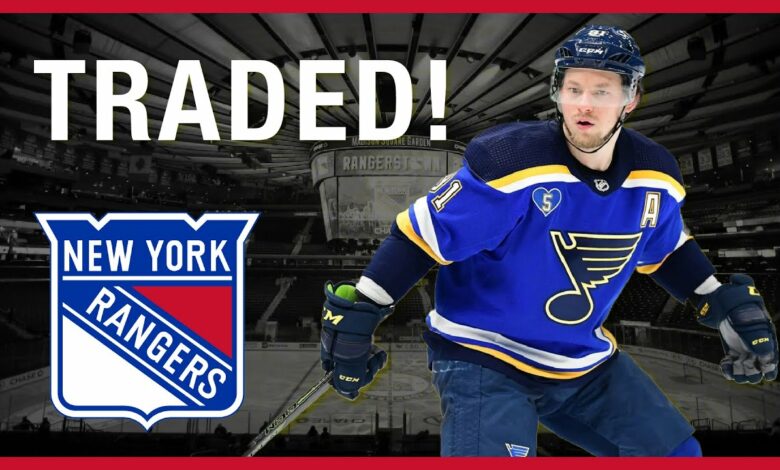 The St. Louis Blues made a major move on Thursday February 9th by trading star winger Vladimir Tarasenko to the New York Rangers. The trade was officially announced by the NHL and sent shockwaves through the hockey world.
Vladimir Tarasenko has been a staple of the St. Louis Blues organization for over a decade, since being drafted in the first round of the 2010 NHL Entry Draft. Throughout his career, Tarasenko has established himself as one of the most dynamic and dangerous scorers in the league, consistently putting up impressive numbers season after season.
However, Tarasenko has been plagued by injury issues in recent years, causing him to miss significant time on the ice. Despite this, the Rangers saw the potential in Tarasenko and have decided to take a chance on the talented forward.
In return for Tarasenko, the Blues have received a conditional first-round pick in the 2023 NHL Draft, a conditional fourth-round pick in the 2024 NHL Draft, as well as young prospects Sammy Blais and Hunter Skinner. This trade marks a change of direction for the St. Louis Blues, who have clearly decided to build for the future with this move.
Niko Mikkola, a defenseman, was also part of the trade package going from the Blues to the Rangers. Mikkola has already established himself as a full-time NHL player and his presence on the Rangers' roster will only strengthen the team's defense.
The New York Rangers, who are currently in 3rd place of the Metro Division, will be hoping that Tarasenko can stay healthy and produce at a high level. If he can, he will provide a significant boost to the Rangers' offense and help them continue to climb the standings and make a deep playoff run.