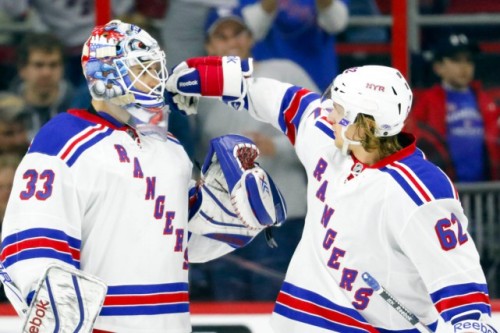 Heading in to the 2015 NHL Draft, the New York Rangers didn't have a pick in the first round (thanks to last year's Martin St. Louis trade with Tampa Bay). They weren't slated to pick until late in the second round either, but General Manager Glen Sather was busy on day two of the draft, and moved up in the second round to select Seattle Thunderbirds (WHL) Left Wing Ryan Gropp. Here's a full list of the transactions made during the draft weekend
Draft Selections:
Round 2 – 41st overall – Ryan Gropp – LW – Seattle (WHL) – 6'3" – 190lbs
Round 3 – 62nd overall – Robin Kovacs – RW – Sweden – 6'0" – 160 lbs
Round 3 – 79th overall – Sergey Zborovskiy – D – Regina (WHL) – 6'3" – 200lbs
Round 3 – 89th overall – Aleksi Saarela – C – Finland – 5'10" – 200 lbs
Round 4 – 113th overall – Brad Morrison – C – Prince George (WHL) – 6' 155 lbs
Round 4 – 119th overall – Daniel Bernhardt – RW – Sweden – 6'3" – 190 lbs
Round 7 – 184th overall – Adam Huska – G – Green Bay (USHL) – 6'3" – 190 lbs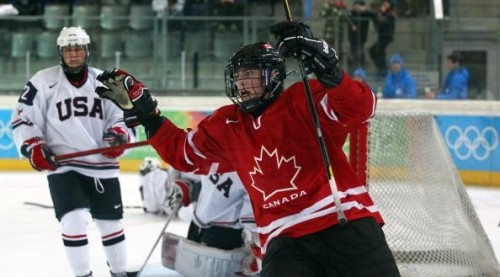 None of the above are expected to make an immediate impact with the team. Sather did make three moves yesterday that directly impact the team heading in to the 2015-16 season:
New York sends LW Carl Hagelin, their 2015 2nd round pick (59th overall), and their 6th round pick (179th overall) to Anaheim for RW Emerson Etem and their 2nd round pick (41st overall)
-The teams exchanged one restricted free agent for another, but Hagelin is going to require a much bigger raise than Etem, and the Rangers have other RFA's that need raises (Derek Stepan, Jesper Fast, JT Miller). The Rangers lose Hagelin's speed, but they gain a bit of size with Etem (6' 1" – 210lbs). Etem has three years of experience in the league with mixed results, but is only 23 years old and is still improving. He should be a part of the Rangers line-up every night in 2015.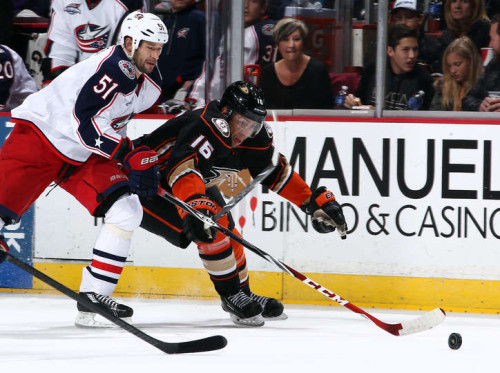 New York sends G Cam Talbot and their seventh round pick (209th overall) to Edmonton for the 2nd (57th overall – which the Rangers then sent to Washington for the 62nd and 113th overall picks), 3rd (79th overall), and 7th (184th overall) round picks
-It was no secret that the Blueshirts were trading Cam Talbot at some point during the draft. There were plenty of teams that wanted a goalie, and Talbot was one of the best available. After a report earlier in the week that the Rangers turned down two second-round picks, and then another report the morning after the draft that claimed the Rangers turned down a package from the Panthers that included three picks and RFA Jimmy Hayes, the Rangers received a second (which was then parlayed in to third and fourth round picks from Washington) and third round pick from Edmonton. Ignoring the nice storyline of having brothers Jimmy and Kevin Hayes on the same team (maybe even the same line), Jimmy was coming off a season where he scored a career-high nineteen goals. He's only 25 years old, he would add some much needed size to the Rangers (6'6 " / 220lbs), and he probably would have taken a cap-friendly deal (he's an RFA) to play with his brother. The quality of picks acquired from Edmonton was a better package, but none of those picks can help the team now. The upcoming free agency class stinks, and it's clear that the Rangers window is now and in the next couple of years. I'm not saying Jimmy Hayes is the piece to put them over the top, but he could certainly contribute now and in the coming seasons. If the George Richards' Miami Herald article is right, it's tough to say the Oilers deal was the better move by Sather. I'd also love to know what other offers there were (Calgary and San Jose were also in the mix according to the rumor mill)
New York sends F Ryan Haggerty to Chicago in exchange for G Antti Raanta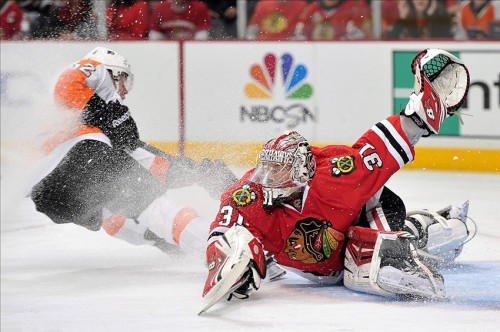 -After sending Talbot to Edmonton, the Rangers had to fill the void left behind. Trusting a 21 year old Mackenzie Skapski (with only two games NHL experience) would be a risky move, especially seeing how important Talbot's performance was when Henrik Lundqvist was injured this past season. Enter Antti Raanta, who spent the past two seasons backing up Corey Crawford in Chicago. With fellow goalie Scott Darling stepping up and taking over the reigns as back-up, the Hawks needed to move Raanta. The Finnish netminder posted a 7-4-1 record with a 1.89 GAA and a .931 save percentage this past season.
Nobody ever knows how a draft pick is going to pan out. Sather made some shrewd moves maneuvering around the draft board, and seems to have made some quality moves to help the Rangers in the future. Unless the Rangers make a big trade during free agency (if you don't believe me that this class stinks, look for yourself), then the Rangers are going to be hard-pressed to find themselves in better shape in 2015 than they were in 2014.