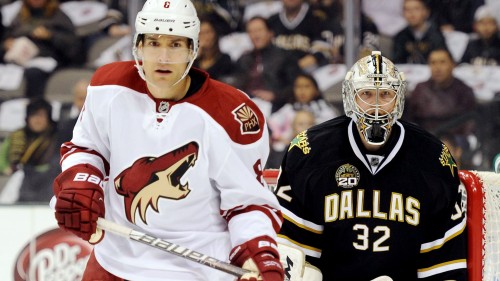 When Free Agency starts in any sports season, it's like Christmas morning when you're a kid. You have a list of what you want, but you know that there won't be a few things you wanted under the tree. For the New York Rangers, they didn't get the big item on their wish list this season. When it became a foregone conclusion that Brad Richards was going to get bought out of his remaining contract, it left a hole that needed to be addressed at center. An upgrade at the spot would have been nice, but with a thin market at the position, the Rangers missed out on the few big names early. Jason Spezza was traded to Dallas early on July 1st, and we can assume the Rangers and Sharks talks over Joe Thornton didn't go anywhere productive. GM Glen Sather was forced to go in the "quality depth" direction, and signed C Matthew Lombardi and RW Lee Stempniak in the past week.
Matt Lombardi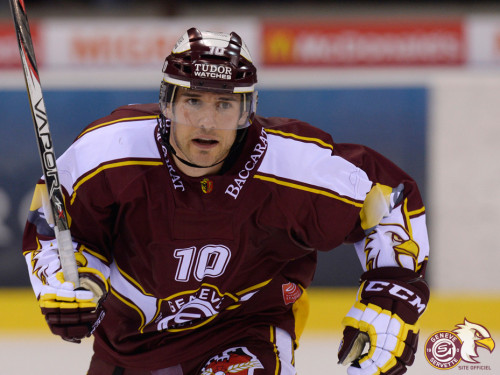 Once Mike Riberio and Derek Roy signed in Nashville, it became slim pickings among the remaining unrestricted free agent centers. If you're going to sign someone on a cheap, short-term deal, why not make it a roll of the dice (two years/$1.6 million). Enter Matthew Lombardi. The 5'11 180lb center made his debut on the 2003-04 Calgary Flames, stayed there until he was traded to Phoenix in 2008-09, and made stops in Nashville, Toronto, Phoenix again, and Anaheim in 2013. He spent the 2013-14 season playing in the Swiss League, and had 20 goals and 30 assists in 46 games with Geneve Servette. He was averaging roughly 40 points a season until a head injury early in his time with the Predators, and then his NHL production clearly dipped. For whatever the Swiss League is worth, maybe Lombardi has regained some of his confidence to allow him to produce to the numbers before 2010-11. Either way, his signing came out of left field.
Lee Stempniak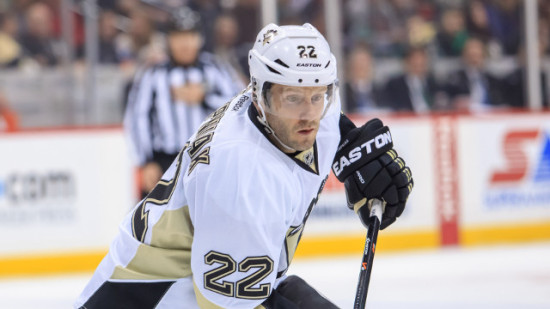 The 5'11/ 200lb right wing started his career in St. Louis, but like Lombardi, also made stops in Toronto, Phoenix, and Calgary. Stempniak was sent to Pittsburgh at the 2013-14 trade deadline, registering twelve goals and 22 assists in 73 combined regular season games with Calgary. He added two goals and an assist in thirteen playoff games. This certainly isn't a wow-signing, but it gives the Rangers someone else who is capable of producing in the bottom six forwards. He signed a one-year/$900,000 contract, so he's a low-risk/high-reward candidate.
The Rangers didn't bring in a hired gun for the second-line center role, but this could be a huge opportunity for Derick Brassard. Assuming he and the other three restricted free agents return (Mats Zuccarello, Chris Kreider, John Moore – about $13 million in cap space remaining to get that done), he would likely slide up to the second line, and be given a full opportunity to show his sixth overall pick pedigree from the 2006 NHL Draft. If all of the restricted free agent forwards return, this means Stempniak would play on the third line, and Lombardi would center whichever line Dominic Moore doesn't occupy.
The Stempniak and Lombardi additions aren't sexy, and neither move addressed another underlying need (size), but they've added quality depth at the total cap hit of $2.5 million for the next season. If Stempniak's numbers continue at his average pace, and Lombardi proves to be a reliable player, the signings will help the Rangers remain competitive in a conference that is up for grabs. If not, it'll put more of a burden on the bigger names to produce even more.
Love Reading About Hockey?

Subscribe to keep up-to-date with the latest and most interesting hockey news!
| | |
| --- | --- |
| | We hate spam just as much as you |