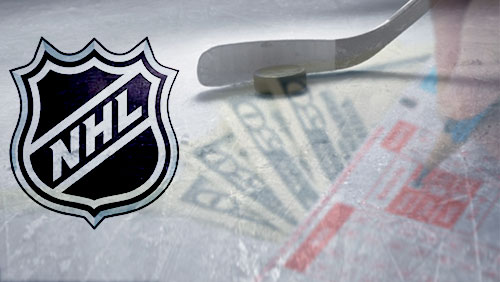 It's very easy to name ourselves as big fanatics of Hockey, but it's also very easy for a true fan with ice on his veins to prove us wrong, no one that hasn't share sweat, tears and blood over and over again for his team should be ever included among the greatest's fans, as it's not just about liking the sport, as much as making it a part of your life. Each of us have different rituals and customs around our game day, some strangers than the others, but we all share the love for this sport, a committed passion for our teams and a knowledge of its insides that could amaze any NHL expert, since a big fan not only has a vast knowledge of his team but also has complete awareness of everything that happens around the league.
Talking about sweat, tears and blood, there are probably only two things that can make us reach these 3 factors at the same time, the first one being by playing it and living it by your own flesh, but, since this requires a high level of specialization, athletics and not all of us are made for this sport, there are some of us that do it through the world of bets, to sweat on every game while we watch our teams approach to the predicted scores, share the tears when we loose and bleed out a little bit our wallets, do not misunderstand me, I'm not saying we all should go and sell the house to play at the casinos, but it's always very fun to add a little bit of risk to our hockey rituals, for this, throughout this article, we will guide you through the basics of making real money by taking advantage of our NHL knowledge, betting from the comfort of our homes, with a low risk for a higher profit.
The first thing to understand is how betting on hockey works, the easiest way is by picking a possible winner of a game, this way we won't make much of a profit, but could be a way to win easy money when matches are very under-balanced.
Another interesting way to bet, is by playing Over and Under, by this method, the casinos will give us an approximated number of points reached between the 2 teams, then we will only have to decide if the final score will be over or under this approximate, the thing with this kind of bet, is that it requires a big level of knowledge of the league, since it will be very important to have a deep understanding of both offensive and defensive parts of the game, as well as taking in consideration the coaching.
Finally, there is the Puckline, what is a way of betting for a team that we think that will win, or that is going to lose by a small amount of points, on the puckline, the team with smallest odds to win the game will be given with points of advantage, this way we can bet for the underdog and can win even if the team loses, but stays within the margin of the gifted points, this is one of the bets that can lead us to a bigger amount of money, but we will always need to have a big level of certainty since the odds are smaller almost just by definition.
As you may notice, betting is not a kid's game as it has a great level of complexity, where even the easiest bets have the chance to be lost, this is why we wouldn't recommend anyone to invest a lot of money at the same time, instead, it's always less riskier to mix bets, this way we can earn more money by investing a small amount, what can also add adrenaline for more games, because, yes it is about the money, but it's also about having fun and there can be fun for the whole week with the same bet, just remember to make easy picks and not getting so greedy to be one of those who mix 6 or 7 different bets, there is a limit on the risk we can take, but I'm not who to judge if you got some of those; I don't know what to do with Bitcoins; and decide to go wild every once in a while.
Have in mind that the best ally you can have is the information, both subjective and objective, a good fan does take in mind the statistics, but also considers factors like, who's the home team, how injured the team is, do they have coaching issues, among other information that can interfere into team's behavior during the game, so remember to stay informed with the latest news on the world of hockey in order to achieve better results.
Love Reading About Hockey?

Subscribe to keep up-to-date with the latest and most interesting hockey news!
| | |
| --- | --- |
| | We hate spam just as much as you |