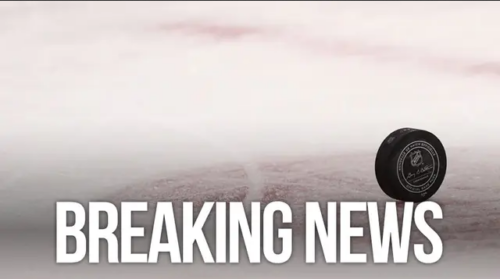 Skyler Brind'Amour, the son of former NHLer and current Carolina Hurricanes head coach Rod Brind'Amour, has informed the Edmonton Oilers that he will NOT be signing with the team and will instead test the open market as a free agent, according to NHL insider Frank Seravalli.
Hearing @QU_MIH national champion Skyler Brind'Amour will not be signing with the #Oilers.

Brind'Amour will become an unrestricted free agent on Aug. 15.

— Frank Seravalli (@frank_seravalli) April 11, 2023
Gee…
I wonder where he'll end up…
The 23-year-old center recently completed his NCAA career by winning the NCAA Ice Hockey National Title with Quinnipiac University earlier this week. This past season, he had 14 goals and 32 points in 41 games.
Almost everyone knows that Brind'Amour will sign with his father's Hurricanes when he becomes a free agent on August 15th. After all, his father is a Carolina legend, and Skyler was born and raised in Raleigh. On so many levels, this makes sense.
Oilers fans, don't take it personally…