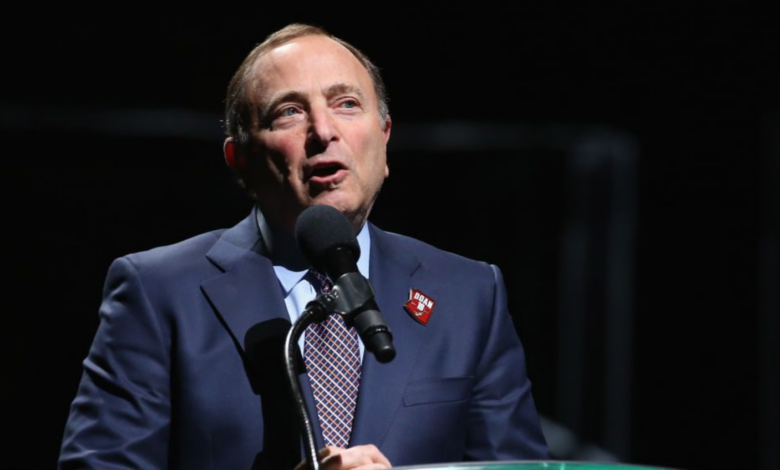 In an interview with Sportsnet's Elliotte Friedman shortly after the National Hockey League board of governors meeting on Thursday afternoon, Gary Bettman, commissioner of the league, gave an update on the Arizona Coyotes' hunt for an arena.
While they continue to look for a location to construct a new NHL-sized facility, the Coyotes will play their home games in the 4,600-seat Mullett Arena on the campus of Arizona State University in 2023–24. They had already proposed to build a 16,000-seat arena in Tempe, but that idea was rejected by the general public in a referendum that took place in May.
The Coyotes are now exploring various arena sites in and around Phoenix, and according to Bettman, additional information on the matter is anticipated by the halfway point of the following season.
"They're in the process of exploring the alternatives that they have in the Greater Phoenix Area, and they do have a number of options," Bettman said. "I think by midseason we should have a pretty good handle on what their situation is, and if we need to explore further options at that time, we'll consult with management and figure out what to do."
After the City of Glendale cancelled its contract at the NHL-sized (but far-flung) Gila River Arena, now known as Desert Diamond Arena, the Coyotes played their 2022–23 season in Mullett Arena.
"Obviously, playing in Mullett has to be a temporary solution and there needs to be a permanent solution on the horizon," Bettman said. "That's something I know that [Coyotes owner] Alex Meruelo and [CEO] Xavier Gutierrez are very focused on and very optimistic."
Bettman affirmed that no other NHL member clubs are currently in the market, with the sale of the Ottawa Senators having been finalized in principle.
He also addressed rumors that, if they are unable in finding an arena option on their own, the Coyotes may seek to work with incoming Phoenix Suns owner Mat Ishbia: "As far as I know, there haven't been any discussions."
With a record of 28-40-14 and 70 points in 82 games, the Coyotes ended the 2022–23 season in seventh place in the Central Division and 27th overall in the league. They are expected to make their first-round picks in the 2023 NHL Draft at positions six and twelve respectively.