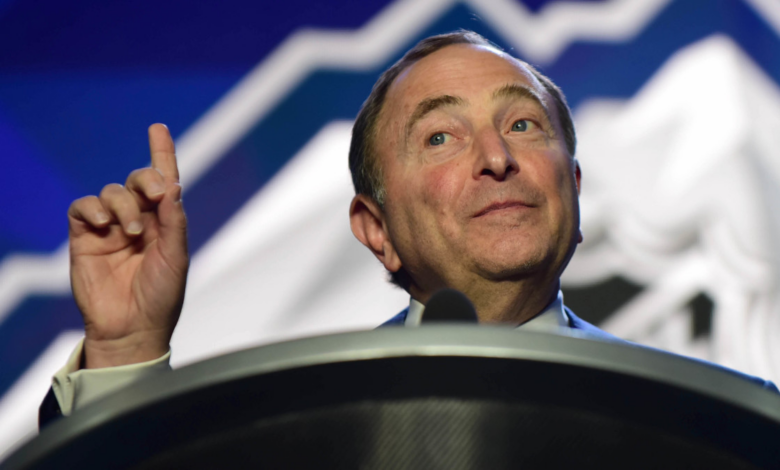 During a disappointing season for the Canadiens, fans were looking forward to one final hurrah as the season came to a close. Unfortunately, NHL Commissioner Gary Bettman had other plans.
Three of Montreal's most popular fan platforms—Habs Eyes on the Prize, GAME OVER: Montreal, and HabsFanTV—had set up on one massive watch party for the Canadiens' game against the Maple Leafs.
A raffle with incredible prizes, such as a reverse retro jersey autographed by the entire Canadiens team, was planned for the event.
Cole and Kirby are on that jersey 👀 Buy your tickets now for the Habs Watch Party! https://t.co/KuxiqcJR7I

— Habs Fan TV (@habsfantv_) April 4, 2023
The event, which was set to take place at the Cage Aux Sports restaurant next to the Bell Centre, promised to be a festive occasion for all Canadiens fans.
Regrettably, the NHL intervened and cancelled the event, claiming that large-scale watch parties (which required a small entrance fee) violated league rules.
"The NHL shut it down through La Cage; there's not enough time to figure out a way of modifying the event to the NHL's satisfaction in order to hold the event."

Bummer news this morning. Unfortunately @MarcPDumont, @HabsEOTP, @habsfantv_, and I have to cancel the live event at La Cage this Saturday. All tickets have been refunded.

Essentially, we messed up with how we described the event. You can't hold ticketed watch parties!

— Andrew Berkshire (@AndrewBerkshire) April 5, 2023
While ticket holders were compensated, the excitement and anticipation generated by the event is irreplaceable.
The league's decision was truly disappointing.