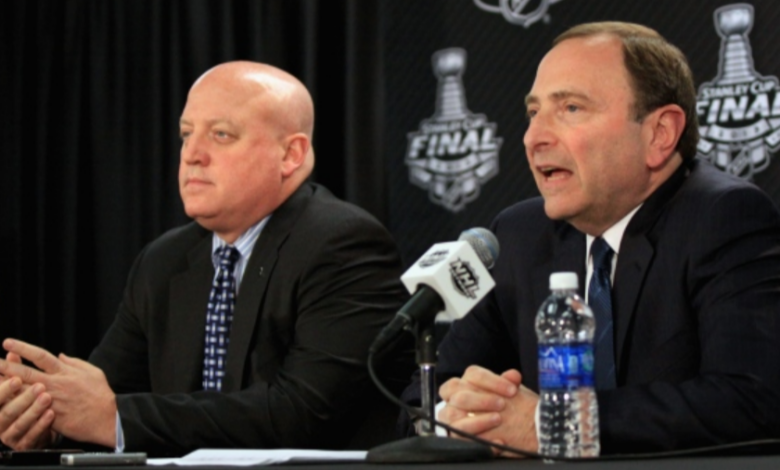 When you consider the Arizona Coyotes, who not only drain off money but also play in a local arena and are homeless, the NHL and especially Gary Bettman lose a lot of respect.
Although it's a serious embarrassment for professional sports, the commissioner is still making every effort to keep the team in Arizona.
But Bettman hasn't been running the League for the past 30 years for nothing. This year, the NHL expects to earn almost $6 billion in revenue.
Bettman: "We think we're approaching $6 billion in hockey-related revenues for this year, that's an estimate, we still have beans to count. He looks at Bill Daly, they're both smiling at each other with pride."
Let's just say that Bettman and Daly were quite proud to announce this news on the eve of the Stanley Cup Final, during Media Day.
Before the first game of the SCF, we questioned NHL commissioner Bettman about his self-evaluation of how to diversify the predominantly white fan base of the league. Bettman claimed that since attendance and TV ratings are higher, things are getting better.
We also enquired about Bettman's thoughts on how Las Vegas had affected the league. He made reference of the team's status as Las Vegas' "darling" and how terrific of an addition it is to the NHL.