Colorado Avalanche
Featured
NHL Department of Player Safety Declares No Hearing for Seattle Kraken Forward Despite Controversial Play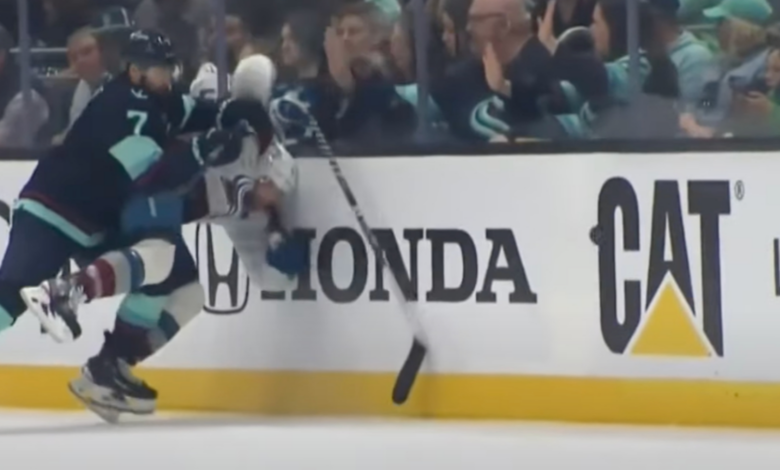 The National Hockey League playoffs for 2022–2023 are currently in full swing, and several series have seen what can only be described as questionable hits, as well as a discrepancy between the officiating teams and the Department of Player Safety regarding where to draw the line between a hockey play and a dangerous circumstance.
After striking Colorado forward Andrew Cogliano late in the second period of the Colorado Avalanche's game against the Seattle Kraken, Kraken forward Jordan Eberle was given a two-minute boarding penalty; no further action was taken.
Scary hit by Eberle on Cogliano here. Was called a 2-minute penalty. Do you agree?

— Drew Livingstone (@ProducerDrew_) April 29, 2023
Cale Makar was given a one-game suspension earlier in the series for a hit he delivered to Jared McCann, which begs the following query. What does the Department of Player Safety do exactly, and what do they look for when they look into incidents? Jared Bednar, the head coach of the Avalanche, would also like to know.
Bednar is just like all of us pic.twitter.com/AlYEfl0e4F

— Spittin' Chiclets (@spittinchiclets) April 29, 2023
Although they are given case-by-case assignments, it is clear that the DoPS is unsure of what they are supposed to be doing and that they are unable to provide examples of what they actually look at to compare.