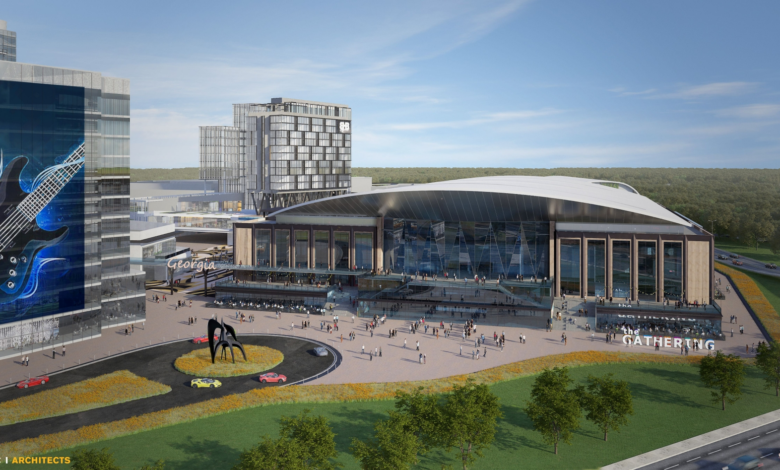 The Seattle Kraken joined the NHL less than two years ago. However, it appears that the NHL is already considering expanding the league to 34 teams. Gary Bettman has made it clear that he sees expansion as a critical component to the game's growth, but it's likely that the nearly $1 billion expansion fee is driving him.
Bill Daly recently stated that the league was only in the exploratory phase and that nothing concrete was in the works. However, according to insider Kevin Weekes, the City of Atlanta is working hard to entice the NHL back to Georgia. According to Weekes, Atlanta is expected to announce a new arena that could house an NHL team.
Further to tweet yesterday…
**Breaking News 🚨 📰 on** The Gathering Project at South Forsyth aims to be the Entertainment Hub Of North Georgia.
Major Arena, Shops, Residential, Hotel, Restaurants. Led by Vernon Krause, CEO of Krause Auto Group. Does an @NHL team return ? pic.twitter.com/HyKI8Yv7mc

— Kevin Weekes (@KevinWeekes) April 17, 2023
Despite two failed attempts to make the Atlanta market work, the Georgia area has long been coveted by the NHL. The construction of a new arena could provide the NHL with numerous options. Atlanta could be a viable market if the league decides to expand, but if the NHL and Arizona Coyotes lose their upcoming vote, Atlanta could be a relocation market.
The NHL has struggled in Atlanta in the past due to ownership issues; could a new ownership group overcome this issue, or is Atlanta doomed?