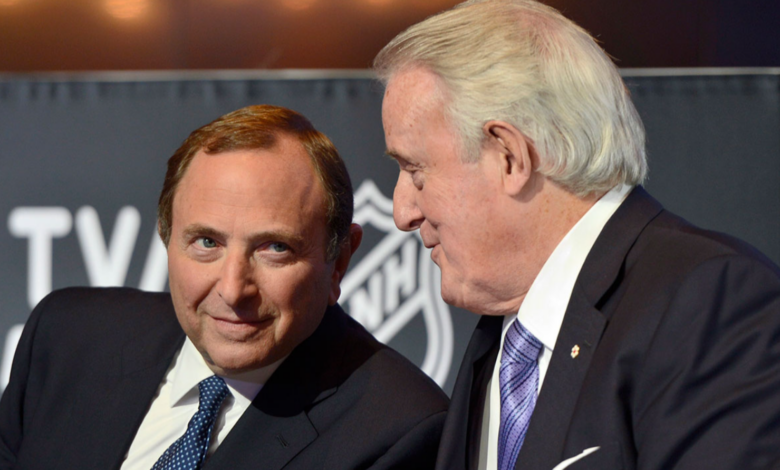 The National Hockey League's expansion seems to be looming once more.
According to TSN Hockey Insider Pierre LeBrun, new franchises joining the league are merely a matter of time amid rumors of potential expansion, including a return to Atlanta.
LeBrun remarked on Thursday's Insider Trading that for him, the question is one of when rather than if. "You definitely get that impression from Gary Bettman's comments and the NHL commissioner's body language on Wednesday at the Board of Governors meeting in New York. It appeared as though he was about to simply declare that it would occur when he replied, "No, we aren't ready yet." But after that, he discussed his continued interest in talking to the four places mentioned: Atlanta, Houston, Salt Lake City, and Quebec City.
He was also questioned about the details of the upcoming expansion charge. Keep in mind that Seattle sold for $650 million. He said, "A lot," and he brought up the current NHL franchise valuations. Calculate since Ottawa recently sold for $950 million. The owner of the Utah Jazz, Ryan Smith, who you may recall indicated he wanted an NHL team a few months back, and I exchanged texts today. He also reaffirmed his "super interest" in acquiring an NHL team. Therefore, the league has options when they're ready.
The NHL must first understand the Arizona Coyotes' long-term prospects before it can consider expansion. The Coyotes' most recent proposal for a new arena in the area was rejected in May, thus they will play there again this season. Mullett Arena has a capacity of just 5,000.
"There's no question that this feels like a once-and-for-all proposition for Coyotes owner Alex Meruelo to get some finality on whether he can fix the arena situation in Arizona," LeBrun said. "Gary Bettman indicated on Wednesday that they're hoping for some clarification in January or February and that they're still confident Arizona will be able to solve this problem.
"But as other governors spoke during the conference on Wednesday, there's no doubt that you need to understand Arizona first in case you need to relocate them to one of the cities discussed. Especially if it's Salt Lake City or Houston."