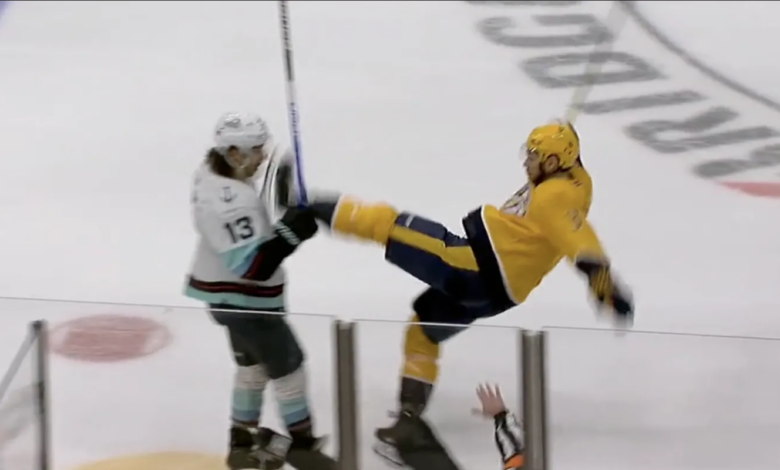 Being a referee is a difficult job that necessitates quick decisions. A referee made a near-career-ending decision during a game between the Predators and the Kraken on Saturday.
Brandon Tanev and Jeremy Lauzon were at odds several times during a heated game between the Seattle Kraken and the Nashville Predators.
As things began to escalate, referee Eric Furlatt stood by the two and slewfooted Lauzon to calm things down.
Brandon Tanev and Jeremy Lauzon showing more love for each other, and referee Eric Furlatt gets Lauzon with the slew foot. Everybody's ok. pic.twitter.com/u1hZUIpVwW

— Sound Of Hockey (@sound_hockey) March 25, 2023
When Lauzon collapsed, his skate blade came within centimeters of Brandon Tanev's face, and it's terrifying to think what would have happened if the two had been just a few centimeters closer.
Fortunately, everyone is fine.