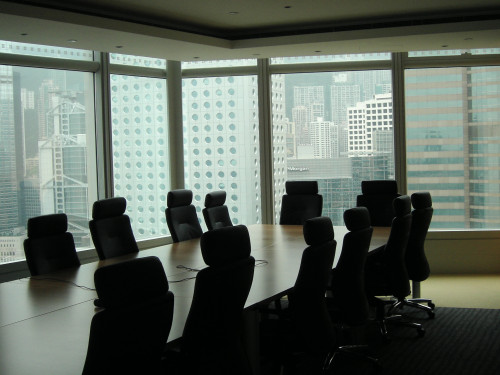 The uncertain status of over 20 NHL restricted free agents will soon be resolved when salary arbitration hearings get underway next week in Toronto. A total of 20 players have filed for arbitration, with three NHL clubs electing to each take a player the arbitration route.
Since the deadline to file for arbitration passed on July 5th, just two players have averted hearings by agreeing to new contracts with their respective teams. Defenseman Matt Bartkowski inked a one-year/$1.25 million deal with the Boston Bruins, while d-man Mattias Ekholm came to terms with the Nashville Predators on a two-year deal worth $2.075 million.
Meanwhile, the Ryan O'Reilly saga continues in Colorado, with the Avalanche taking the 23 year-old center to arbitration after failing to come to terms on a long-term deal.
It is just the latest chapter in the continuing contract drama between O'Reilly and the Avs. It was less than 18 months ago that O'Reilly elected to hold out at the start of the lockout-shortened 2013 season after Colorado refused to meet his weighty contract demands. All the disruption will surely have an effect on the Avalanche come next season and there could be decent money to be made backing them for an unsuccessful season, handicap betting will certainly come into play.
After signing an offer sheet with the Calgary Flames which Colorado was forced to match, O'Reilly earned a tidy $6.5 million this past season. While there is still time for the two sides to reach an agreement before their July 23 hearing, there is speculation that O'Reilly is being quietly shopped around the NHL, with no shortage of interest.
Another post-lockout holdout is scheduled to go to salary arbitration on August 1. Montreal Canadiens' defenseman PK Subban failed to come to contract terms with the Habs following the 2011-2012 season and entered the NHL lockout as a free agent.
After famously proclaiming he wanted "to be paid what (he's) worth", Subban missed the start of the shortened season before inking a two-year deal with Montreal that paid him $3.75 million this past year.
Following a solid campaign in which he posted 53 points and a standout performance in the first two rounds of Montreal's playoff run to the Eastern Conference Final, Subban will likely see a big pay increase.
The question is whether the two sides will come to a contract agreement prior to their scheduled August 1 hearing, or whether a shorter deal will be settled through arbitration; one that could allow Subban to test unrestricted free agency in two years time.
*****Disclosure of Material Connection: This is a "sponsored post." The company who sponsored it compensated HOHM via a cash payment, gift, or something else of value to write it. Regardless, HOHM only recommends products or services that we use personally and believe will be good for our readers. We are disclosing this in accordance with the Federal Trade Commission's 16 CFR, Part 255: "Guides Concerning the Use of Endorsements and Testimonials in Advertising."*****