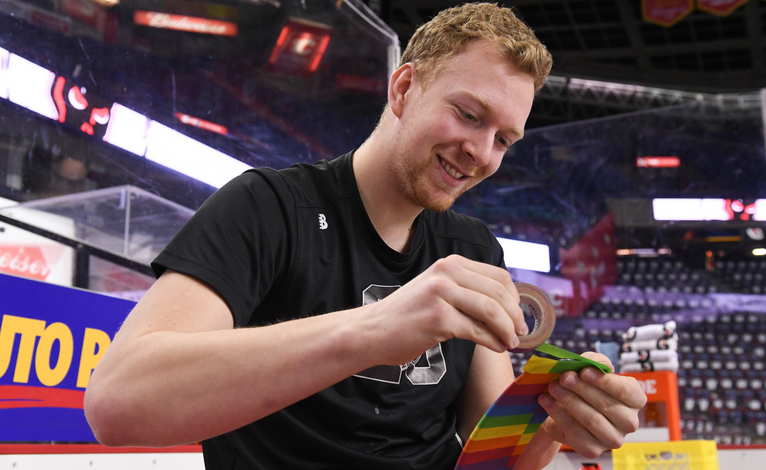 The NHL's use of special jerseys for LGBTQ+ awareness and Pride Night celebrations has sparked controversy this season.
Ivan Provorov of the Philadelphia Flyers started the controversy earlier this season when he refused to wear a rainbow-colored Pride jersey for warmups due to religious beliefs.
Since then, the New York Islanders and Minnesota Wild have both declined to wear Pride jerseys as planned.
Recently, San Jose Sharks goaltender James Reimer chose not to wear a Pride jersey during his team's celebrations, citing religious beliefs as well. Reimer, a devout Mennonite, a Christian faith known for practicing pacifism, has no problem wearing camo gear on Military Appreciation Night, but I digress…
Nashville Predators defenseman Luke Prokop, the NHL's only openly gay player, has been mostly silent on these developments, but in light of the Reimer controversy, Prokop has decided to speak out.
— luke prokop (@lukeprokop_6) March 21, 2023
Personally, I don't care whether or not players wear the Pride warmup jerseys.
But I also say this as a heterosexual man. These celebration nights aren't for me, nor are they about me.
I'm mature enough to recognize that seeing these types of celebrations has real value for some people, and I'm not about to condemn something that makes them feel welcome and safe.
People, live and let live.
It's written right in your Bible, James…