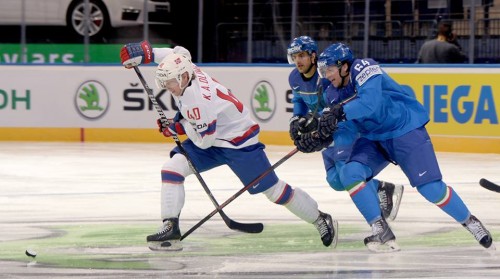 In not surprising fashion, Norway shutout Italy to kickoff their 2014 Ice Hockey World Championship in Minsk, Belarus. Norway applied consistent pressure through all three periods picking up a goal in each as well. Meanwhile, Italy saw their shot totals decline as the periods progressed. Netminder Lars Haugen stood tall for Norway, turning aside all 15 shots faced to earn a shutout in the opening game. A little more than six minutes into the game, Norway put themselves ahead with a goal Niklas Roset, his ever for Norway in IIHF World Championship play.
Italian netminder, Daniel Bellissimo, turned aside 24/27 shots but it proved to not be good enough as his team could just not find the back of the net themselves. Norway hadn't lost to Italy in World Championship play since 1996 and showed earlier today that they were focused to keep that streak on-going after seeing yesterday's upset of France over Canada.
With the win, Norway picks up their first three points of the preliminary round. Meanwhile, Italy will need to focus on their next game and look at getting more shots if they hope to put up a few tallies and earn themselves points moving forward.