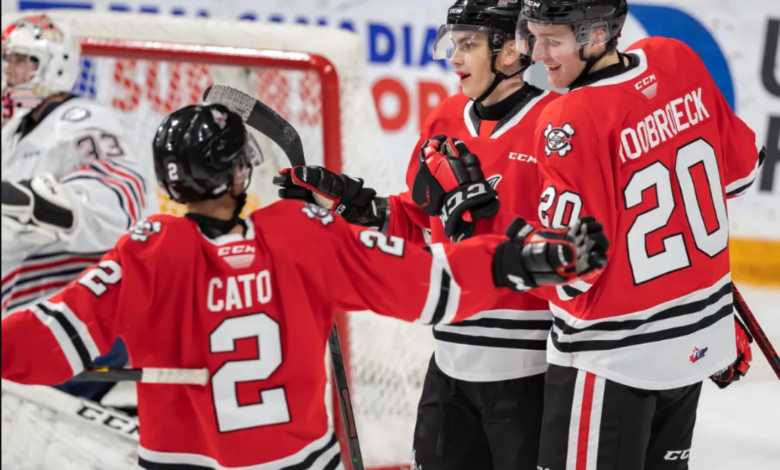 The Niagara IceDogs were the subject of allegations, reportedly to the Ontario Hockey League, which claims to have concluded a third-party investigation and imposed severe sanctions. the results of the investigation, the squad broke the OHL's Code of Conduct and Maltreatment, Bullying, and Harassment Protection and Prevention Policy.
The Niagara IceDog players Joshua Rosenzweig and Landon Cato engaged in serious violations of the Player Maltreatment Policy and have violated the OHL Code of Conduct, including but not limited to Physical Maltreatment and Aiding and Abetting, respectively, in accordance to the OHL and the findings of the third-party investigator.
Additionally, it claimed that team governor, owner, and general manager Darren DeDobbelaer broke the League's confidentiality rule despite being told to keep the investigation's findings private.
The team was assessed the following fines as a result of the findings:
1.In relation to the 2022/2023 season, the Niagara IceDogs are hereby fined $100,000.
2.The Niagara IceDogs shall forfeit their first selection in the 2024 OHL Priority Selection draft.
3.Effective immediately, Darren DeDobbelaer is suspended from acting as team General Manager for two seasons to June 1, 2025.
4.Niagara IceDog players Joshua Rosenzweig and Landon Cato have permanently lost the privilege to participate in the OHL.
Although the OHL had previously stated that the investigation was ongoing, no information regarding the events that had prompted the investigations was made public. The Niagara IceDogs' captain at the time was Cato. Rosenzweig and Cato are both 20 years old. Both have not been selected in NHL drafts.
The OHL has announced sanctions against the Niagara IceDogs Hockey Club resulting from breaches of the League's Maltreatment, Bullying and Harassment Protection and Prevention Policy as well as the OHL Code of Conduct.

— Ontario Hockey League (@OHLHockey) May 4, 2023