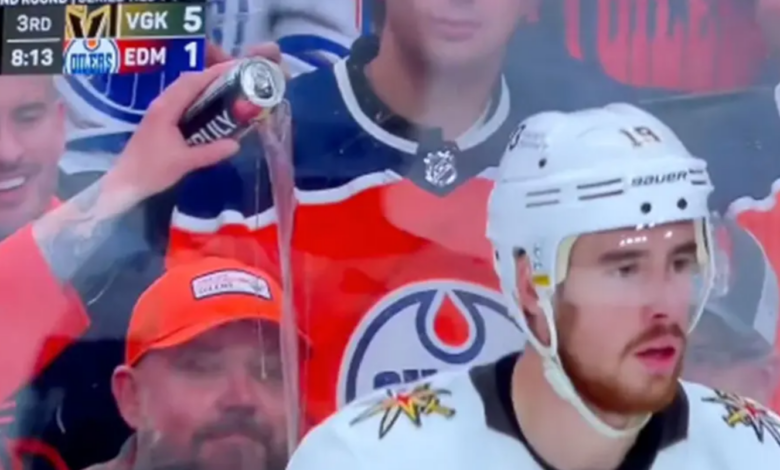 After humiliating the Vegas Golden Knights in Game 2 of their second-round playoff series, the Edmonton Oilers have had the tables turned on them this evening.
The Golden Knights are all over the Oilers and are cruising to a 5-1 victory in Game 3.
So, what do you do if you're an Oilers fan?
Drink your beer while sobbing? Or take that beer and try to make fun of Rielly Smith, a seasoned player with the Vegas Golden Knights?
Of course, the second choice. The plexiglass, which is around 3/4″ thick, is the issue.
Take a look at this clown:
Edmonton having a normal one tonight. @EdmontonOilers @GoldenKnights pic.twitter.com/eAYYdPA1W4

— Greg Wyshynski (@wyshynski) May 9, 2023
I hope you got a good deal on those first row seats, buddy.