Featured
Oilers' Prospect Stuns Crowd with Unbelievable Goalie Goal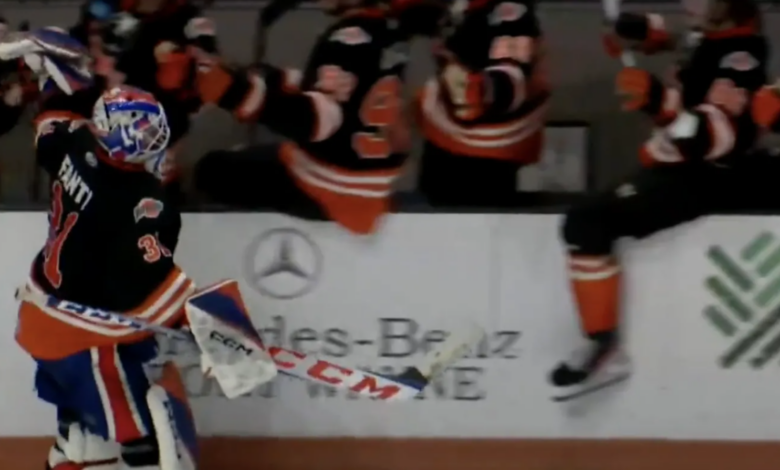 Prospect Ryan Fanti of the Edmonton Oilers has had a busy few months. He has done some peculiar things while spending the most of the season in the ECHL.
Fanti gained notoriety last month after he defeated the goaltender of the other team during a brawl.
🚨GOALIE GOAL🚨
Ryan Fanti sends the puck down the ice & becomes the 15th goaltender in #ECHL history to score a goal! pic.twitter.com/zHcGFrruuy

— ECHL (@ECHL) March 26, 2023
He has just accomplished the fabled "goalie goal," which is an added bonus to his outstanding ECHL season.
Fanti is creating a name for himself and is currently under contract with the Oilers.
For a below-average Fort Wayne club, the 23-year-old has a 13-13-0 record, and his.897 save % doesn't accurately reflect his abilities as a player.
Fanti might never play in the NHL, but for years to come he will undoubtedly be feared in the lower leagues.