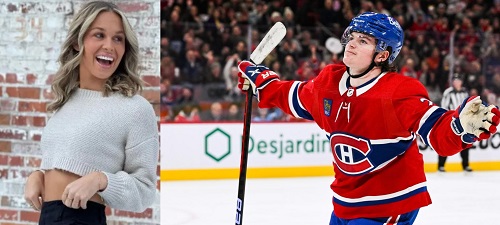 Ally Imbeault, an Instagram model, influencer and Only Fans personality, shot down rumors earlier this week that Montreal Canadiens forward Cole Caufield and the model may have dated. Imbeault went a step further and openly mocked the Habs player because of his height.
View this post on Instagram
Her remarks in the interview have been translated as follows:
No, no, no, no, no! Nothing ever happened. It will never happen. We might have crossed paths in a bar and that's honestly where it ended. The guy barely comes up to my chin. I like a guy (she points above her head)
View this profile on Instagram
There really was no need for her to take a shot at the young Habs forward, as Caufield isn't the one making claims about anything. It goes without saying that because their paths are unlikely to meet again, Caufield probably doesn't really care either and is more focused on playing hockey.