Featured
Paulina Gretzky is trending because of her husband's joking statement about their sex life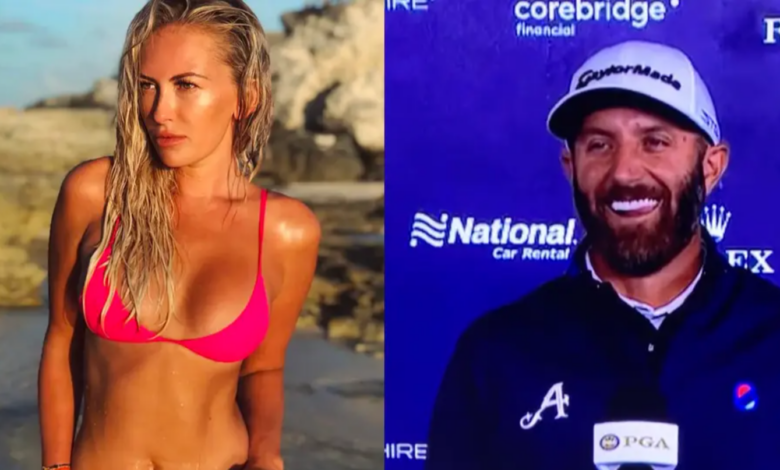 Two things make Dustin Johnson famous: first, as a pro golfer on the LIV Golf Tour with a $125 million contract who cracks jokes in press conferences; second, as the husband of Paulina Gretzky, the popular and alluring daughter of the Great One.
In a statement on Wednesday, he combined the two affirmations, which made his press conference at the PGA Championship awkwardly funny.
Johnson said that he had strained a muscle when asked about the back issue he had earlier this year. When he didn't elaborate, a reporter questioned whether Johnson had hurt himself while swinging or picking up a child.
"Lifting up a kid…a bigger kid," he said with a smile, obviously alluding to his wife. His response caused laughter and raised eyebrows in the press room.
DJ with an amusing explanation for his back injury earlier this year pic.twitter.com/oQVcQMPza1

— Brendan Porath (@BrendanPorath) May 17, 2023
Alllllrighty then.
DJ was asked what happened when he tweaked his back earlier this year: "Were you swinging a club? Lifting up a kid?"

His answer, which got huge laughs and raised eyebrows in the press room: "Lifting up a kid…a bigger kid" 😳💀 pic.twitter.com/h3AZ7ueqKO

— Gabby Herzig (@GabbyHerzig) May 17, 2023
Johnson is starting his first round of the PGA Championship on Thursday at Oak Hill in Rochester, New York, and is obviously in fantastic shape.
Let's hope Paulina, who's been trending ever since he utter the joke about their sex life, finds it funny too…